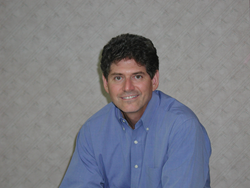 Prattville, AL (PRWEB) July 11, 2014
Dental patients in Prattville can now receive dental implants from Dr. Wayne Yarbrough. Dr. Yarbrough is a trusted periodontist in the Prattville area, and he utilizes minimally invasive Piezosurgery® to modify the jaw bone and prepare it to receive an implant. Once the technique is performed, it increases the chances that an implant will be successful.
Individuals can lose their teeth for a variety of reasons, including severe tooth decay, genetic predisposition, accidents and sports injuries, and gum disease. When a tooth is lost for any reason, it is imperative to have it replaced as soon as possible in order to prevent complications that can develop as the result of leaving the empty socket unfilled. Over time, empty sockets encourage the movement of adjacent teeth in the mouth and can lead to an uneven bite, difficulty eating, and deterioration of the jaw bone. In order to avoid these complications, local residents who have missing teeth are strongly encouraged to receive dental implants from an experienced periodontist near Prattville.
Before a periodontist is able to place an implant in the mouth, they may be required to make some modifications to the jaw bone in preparation to receive the implant. In many cases, these modifications involve invasive drilling of the bone that can cause trauma to the surrounding tissue. Additionally, traditional bone cutting procedures can result in excessive bleeding and can make it more difficult for the affected area to heal. Piezosurgery® is designed to address these common issues and can help dental professionals prepare the jaw bone for implants in a minimally invasive manner.
During Piezosurgery®, ultrasonic micro-vibrations are utilized instead of drills and burs to modify the bone. The vibrations come from an innovative surgical tool that is manipulated by Dr. Yarbrough to modify bone without causing any harm to surrounding soft or hard tissue. In addition to preparing an area for implants, Piezosurgery® is also a highly effective tool for periodontal therapy, extractions, and crown lengthening.
Residents who are suffering from missing teeth and are looking for a periodontist near Prattville are urged to call Dr. Yarbrough's office and find out more about dental implants and the benefit of Piezosurgery®.
About The Doctor
Dr. Wayne Yarbrough is a periodontist offering personalized dental care for patients in Montgomery, AL since 1984. Dr. Yarbrough graduated from the University of Alabama and the University of Alabama Dental School, and received his certificate in periodontics. He is part of one percent of dental professionals providing the LANAP® FDA cleared laser procedure for gum disease and periodontal treatment. To learn more about Dr. Yarbrough and his dental services, visit his website at http://www.yarbroughperiodontics.com and call (334) 230-5288.