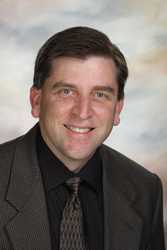 Valdosta, GA (PRWEB) July 11, 2014
Residents who need a trusted periodontist near Valdosta, GA to treat their receding gums are now invited to seek treatment from Dr. Walter Wood. Thanks to the innovative Pinhole Surgical Technique (PST™) that he is qualified to utilize, Dr. Wood can treat gum recession quickly, effectively, and with minimal discomfort to his patients. The procedure does not require any gum grafting, so patients experience less bleeding and have a quicker recovery time than they would experience after receiving traditional gum recession treatments.
Receding gums are much more common than most people realize, and the condition affects a large portion of the population. Many individuals choose not to seek treatment from a periodontist near Valdosta, GA, because they do not want to deal with the discomfort and down time that naturally accompany traditional gum recession treatments. However, Valdosta residents can now receive the highly effective PST™ treatment from Dr. Wood that causes minimal trauma to gum tissue and does not require invasive gum grafting procedures or uncomfortable and unattractive sutures.
PST™ is a revolutionary treatment that involves making a very small hole in the patient's gums near the receded areas and then carefully introducing a special instrument into the opening. The instrument is gently manipulated by Dr. Wood in order to loosen the gum tissue from the tooth and reposition it over the receded area. The entire procedure is very quick and causes minimal trauma and bleeding to the gum tissue and surrounding areas. Due to the minimally invasive nature of the technique, patients can immediately return to their normal daily activities after receiving the procedure, and they do not have to deal with the pain and traumatized tissue that accompany traditional gum recession treatments. They also do not have to worry about unsightly sutures in their gums or complications that sometimes occur after invasive dental procedures.
All dental patients seeking a periodontist near Valdosta, GA who is qualified to utilize PST™ to treat receding gums are encouraged to call Dr. Wood's office today. Prompt treatment of gum recession can improve confidence and reduce oral complications that can arise when the root surfaces of the teeth are exposed to the oral environment.
About The Doctor
First Coast Periodontics, P.A. is a periodontal practice that has provided personalized dental care to patients in Jacksonville, Florida for over 25 years. Dr. Walter Wood received his undergraduate degree from Florida State University, graduated from the University of Florida Dental School, and completed his certificate in Periodontics from the University of North Carolina at Chapel Hill. Dr. Wood is part of one percent of dental professionals providing the LANAP® FDA cleared laser procedure for gum disease treatment. First Coast Periodontics is a practice limited to periodontics, including dental implants. To learn more about First Coast Periodontics and their dental services, please visit http://www.jacksonville-periodontist.com and call (904) 416-1436.