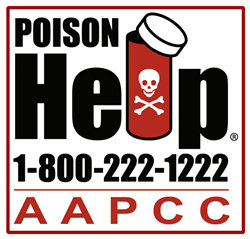 I am introducing the Child Nicotine Poisoning Prevention Act… to prevent these unnecessary tragedies
ALEXANDRIA, Va. (PRWEB) July 11, 2014
The American Association of Poison Control Centers and the experts at America's 55 poison centers are commending Senator Bill Nelson (D-FL) for his introduction of the Child Nicotine Poison Prevention Act of 2014 on July 10, 2014. Along with fellow Senate co-sponsors, this bill urges the U.S. Consumer Products Safety Commission (CPSC) to enact rules requiring safer, child-resistant packaging for any liquid nicotine sold to consumers.
Senate co-sponsors of the bill include: Sen. Richard Blumenthal (D-CT), Sen. Barbara Boxer (D-CA), Sen. Sherrod Brown (D-OH), Sen. Dick Durbin (D-IL), Sen. Tom Harkin (D-IA), Sen. Ed Markey (D-MA), Sen. Jeff Merkley (D-OR), Sen. Mark Pryor (D-AR) and Sen. Charles Schumer (D-NY).
"I am introducing the Child Nicotine Poisoning Prevention Act… to prevent these unnecessary tragedies," said Sen. Nelson during his bill introduction, and calling this "common-sense legislation." Speaking at a press conference in Tampa, Fla., on Friday, July 11, Sen. Nelson questioned, "If we childproof other medicines, like (acetaminophen) and aspirin, why in the world wouldn't we do this?"
Sen. Nelson concluded his Senate floor statements by requesting "unanimous consent that these remarks and the Child Nicotine Poisoning Prevention Act of 2014 be printed in the Congressional Record."
Also speaking at the press conference was Dr. Fred Aleguas, PharmD, DABAT, director of the Florida Poison Information Center – Tampa, who stated, "Poison Centers have had these e-cigarette products on their radar for a couple of years and have been investigating the concentration (levels) of nicotine products and found that the percentages were off by up to 50 percent. There is zero regulation for nicotine concentration."
Dr. Aleguas continued, "It's an important initiative to make these products child-resistant. The brightly colored- bottles, fruit flavors and the devices themselves are attractive to children and we have no idea what effects some of the ingredients will cause."
"Our network of 55 poison centers is in a unique position to detect emerging public health threats, such as that posed by e-cigarettes and liquid nicotine," said AAPCC President Dr. Marsha Ford, MD, FACMT, FACEP. "Data about every call made to a poison center are uploaded every nine minutes to the National Poison Data System. This near real-time data collection provides the AAPCC and poison centers across the country the ability to detect new threats and quickly notify appropriate authorities at the local, state and federal levels. Once a threat is detected, the poison center network is a vital partner in local, state and federal response efforts."
On April 30, 2014, Vermont lawmakers approved an amendment to State Senate bill S. 239 requiring child-proof packaging on liquid nicotine containers. Effective Jan. 1, 2015, Minnesota will become the second state to adopt similar legislation as Minnesota Statute 461.20 goes into effect.
For more information, the media may contact Brett Schuster, AAPCC Associate Manager, Public Relations and Government Affairs, at 703.894.1859 or schuster(at)aapcc(dot)org.
The AAPCC supports the nation's 55 poison center members in their efforts to treat and prevent drug, consumer product, animal, environmental and food poisoning. Members staff the Poison Help hotline at 1-800-222-1222 that provides free, confidential, expert medical advice 24 hours a day, seven days a week, 365 days a year from toxicology specialists, including nurses, pharmacists, physicians and poison information providers. In addition, the AAPCC maintains the only poison information and surveillance database in the United States, providing real-time monitoring of unusual poisoning patterns, chemical exposures and other emerging public health hazards. The AAPCC partners with federal agencies such as EPA, HRSA and the CDC, as well as private industry.
To learn more, visit http://www.aapcc.org, like us on Facebook, follow us on Twitter, or read our blog at aapcc.wordpress.com. To join your voice with other poison center supporters, register for the AAPCC advocacy network at http://www.capwiz.com/aapcc – click on "Action E-List."