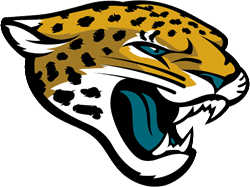 AdView gives us the ability to streamline our traffic management and provide our partners with timely proof of performance.
Phoenix, AZ (PRWEB) July 15, 2014
The National Football League's (NFL) Jacksonville Jaguars and broadcast technology leader, Skyview Networks announce today a multi-year deal for inventory management solutions. The Jaguars will utilize Skyview's latest application release, AdView Inventory Management, for its full menu of radio programs. With AdView, the Jaguars will streamline the contract fulfillment process and further monetize inventory through greater control and advanced reporting.
"We are excited to be partnering with Skyview Networks to integrate their AdView software into our day-to-day activation for corporate partners," said Scott Massey, Jaguars SVP of Corporate Partnerships. "AdView gives us the ability to streamline our traffic management and provide our partners with timely proof of performance."
Skyview's AdView manages the full life of an advertiser contract, from entry to scheduling to actual broadcast audio play-out of the advertisement, making the affidavit reconciliation process fully automated. Now the Jaguars have the ability to pull as-played reports immediately following a broadcast, eliminating the need for manual reconciliation and speeding the billing and receivables process significantly.
"We enjoy working with the Jaguars and look forward to the upcoming season—we feel the franchise will experience a streamlined and reliable approach to managing their inventory with AdView," said Skyview Networks president Ken Thiele. "The Jaguars have been very successful managing their rights in house; we are proud they chose us to bring Skyview into the process with our AdView application."
AdView, a web based application, allows all member of the sales, traffic and management team flexible access to the AdView system. Accessed from anywhere an internet connection is available, up to the minute reports and advertising logs may be accessed. It also has the capability to manage all forms of broadcast and non-broadcast inventory in one consolidated application including radio, TV, web, print, signage, digital signage, etc.
Also included in the contract is Skyview's Live Read Logging service for play-by-play broadcasts. All live advertiser mentions will be captured and catalogued for contract fulfillment and proof of performance. Searchable by client, date or gamepart, Live Read Logging makes live mentions easy to manage and incorporate into the traditional billing process.
The Jaguars kick off the NFL preseason at home on August 8, 2014 in a matchup against the Tampa Bay Buccaneers and regular season September 7, 2014 at the Philadelphia Eagles. All Jaguars games will be broadcast on flagship station WJXL 1010 AM and WJXL 92.5 FM and its network of affiliates. For more information on the franchise and broadcast, please visit jaguars.com.
For more information on AdView, including a demonstration of the application, visit skyviewnetworks.com/AdView.
About the Jacksonville Jaguars
The Jacksonville Jaguars are one of 32 member clubs of the National Football League, aligned in the South Division of the American Football Conference. Founded in 1993, they are entering their 20th season of play in 2014. The team is owned by Shahid Khan, who purchased the franchise in January of 2012.
About Skyview Networks
Skyview Networks currently provides the broadcast services for over 60 professional and 50 collegiate sports organizations and produces and delivers Arizona News Radio and California Headline News. Founded in 1995, Skyview is based in Scottsdale, Arizona and focuses on providing broadcast network solutions to professional and collegiate sports and syndicated radio. Skyview's services include satellite distribution, full network automation, affiliate relations, inventory management systems and advertising solutions for radio, television, print, signage and web. For more information, visit skyviewnetworks.com.