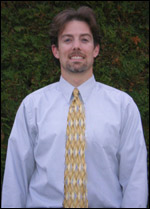 Silverdale, WA (PRWEB) July 15, 2014
Dr. Nathan Gelder now accepts patients from Silverdale, WA and can help them prevent bone loss with use of the LANAP® protocol. The LANAP® protocol is a gum disease treatment alternative that eradicates periodontal infection and fosters bone regeneration. Dr. Gelder is part of an elite group of dental professionals in the country who have completed the training necessary for laser gum surgery certification.
The advanced laser technology used in the LANAP® protocol allows Dr. Gelder to remove patients' periodontal disease without cutting or suturing the gums. Because the laser stimulates the jawbone, LANAP can prevent bone loss and oftentimes save a patient's natural teeth. Dr. Gelder and other industry professionals hope that by providing a minimally invasive gum disease treatment alternative like LANAP, more patients will seek care before the lack of bone support causes tooth loss.
The effects of bone loss and missing teeth from periodontal disease can significantly impact an individual's overall quality of life. In addition to the aesthetic consequences, missing teeth can detrimentally affect nutritional health as well as speech. Tooth loss often impedes mastication, restricting a person's diet and triggering a variety of health issues such as weight loss, rheumatism, indigestion, and constipation. Missing teeth resulting from bone loss can also influence speech. Several letter sounds require tongue-to-teeth contact; consequently, many people develop a lisp due to missing teeth.
Due to the laser's unique ability to stimulate the jawbone and prevent bone loss, laser gum surgery can help prevent these health complications as well as many others, such as misalignment and facial deformities. Patient who want to learn more about laser gum surgery near Silverdale, WA should call (360) 639-4477, or visit Dr. Gelder's website at http://www.sequimlaserdentistry.com/.
About the Doctor
Sequim Family Dentistry is a general practice offering personalized dental care for patients in Sequim, VA since 2006. Dr. Nathan Gelder received his DDS from Oregon Health and Science University in Portland. After graduation, Dr. Gelder gained post-graduate experience in the Navy, completing a general practice residency at Camp Pendleton's naval hospital in California, then serving for three years at a marine air base in Japan, Iwakuni. Dr. Gelder belongs to the one percent of dental professionals currently providing the Laser Assisted New Attachment Procedure (LANAP®), the first FDA-cleared laser procedure for gum disease and periodontal treatment. Dr. Gelder is the only doctor within a four-hour radius to offer this cutting-edge procedure. To learn more about the dental services at Sequim Family Dentistry, visit http://www.sequimlaserdentistry.com or call (360) 639-4477.