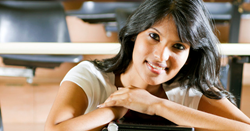 Bullying isn't just hitting someone in the schoolyard, sometimes bullying can be in the form of spreading evil rumors or saying unkind words.
London, UK (PRWEB) July 18, 2014
The typical notion of the public on bullying involves images of one child hitting another. However, this is direct bullying and it is not the only way that bullying can occur. There is a difference between direct and indirect bullying, each of which is detrimental to children and adults alike. Nobullying releases today a guide to define indirect bullying.
So, what is Indirect Bullying? While direct bullying involves directly hurting someone emotionally or physically, the indirect bullying definition is when someone undermines another's reputation through rumors or other gossip within their social group.
Sadly, some people believe that if an act of aggression isn't exactly "physical bullying," that it is not that bad. This is a false stereotype that is slowly being abolished when it comes to bullying in the USA and around the world. There is no bullying that is less than another. Rather, they are all harmful to a person on many different levels.
All types of bullying involve an imbalance of power, intention by one party to harm another party physically, verbally or emotionally, as well as a feeling of impending future threat to the victim. If a situation meets all the previous criteria, then it is formally a bullying act.
Examples of indirect bullying involves excluding someone from an activity, conversation or other group setting, or mocking someone for something about their appearance or personality, or spreading malicious rumors about a person. Something else that is tied with indirect bullying or covert bullying is the fact that it happens with children, teens, adults and even the elderly.
Parents are advised to teach their children about all sorts of bullying behavior, and teach them about actively working to eliminate bullying from their circles by encouraging positivity, kindness, and good citizenship among their peers.
Macartan Mulligan, Co-Founder of NoBullying.com, said, "Bullying isn't just hitting someone in the schoolyard, sometimes bullying can be in the form of spreading evil rumors or saying unkind words."
He added that parents and teachers should make a point to educate the younger generations about the sad outcome of bullying online and offline. According to Mulligan, it is quite imperative to press for more firm laws condemning all acts of bullying and harassment.
NoBullying.com features many pages dedicated to parents, teens, teachers, health professionals, as well as posts related to cyber safety and the latest news about law making concerning curbing Bullying worldwide, as well as inspirational Bullying Poems and famous Bullying Quotes.
The website regularly updates its bullying statistics and cyber bullying statistics as it is essential to understand how widespread the bullying epidemic is. It also regularly runs cyber bullying surveys and questionnaires to get recent updated statistics on everything related to cyberbullying.
He also added that anyone suffering from bullying in any form or way can always find advice and help on the NoBullying website – but if anyone is suffering from severe bullying or cyber bullying, the best thing is to talk to someone locally – a parent, teacher or local organization that has been set up to help with specialized councilors to deal with this topic.