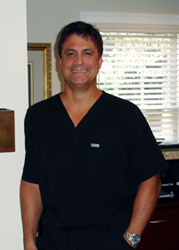 Raleigh, NC (PRWEB) July 17, 2014
Dental patients in Raleigh, NC and the surrounding area are invited to find out more about Teeth-in-an-Hour, a fast and effective teeth replacement alternative to traditional dental implants near Raleigh, NC. Dental patients who are missing teeth due to disease, genetics, or injury can now receive a new set of teeth in an hour from Dr. Jason Cataldo.
When a person loses one or more of their teeth as a direct result of genetics, disease, or injury, they may suddenly find that it is much more difficult to eat, drink, or even speak. Additionally, if the empty space where the missing tooth once was is not filled in promptly, the adjacent teeth will likely shift out of their normal placement and alter the efficiency of the teeth while negatively affecting the bite. Traditional dental implants can help rectify the situation by replacing any missing teeth that a patient may have, but they typically take months to place. Dr. Cataldo offers an alternate form of dental implants near Raleigh, NC for patients who simply do not have the time to wait for traditional implants. The method he utilizes is called Teeth-in-an-Hour, and it allows him to give patients a new smile within a one hour office visit.
Potential Teeth-in-an-Hour patients can expect to undergo a CT scan and evaluation in order to determine if their bone density and dental health are sufficient for the procedure. In some cases, bone grafts or extractions may be needed, and these must be performed prior to receiving the implants. Qualified patients will then be able to receive specialized dental implants that are placed securely inside the jaw bone. The dental prosthesis is then secured in place, completing the procedure. Patients who receive the Teeth-in-an-Hour procedure typically report minimal pain and interference with their daily activities. Most patients can return to work and non-strenuous activities the day after their procedure is completed.
All patients who need dental implants near Raleigh, NC are invited to schedule an appointment with Dr. Cataldo's office and inquire about the Teeth-in-an-Hour procedure.
About The Doctor
Periodontics and Dental Implants of North Carolina is a periodontal practice offering personalized dental care for Durham, NC gum disease patients. Dr. Jason Cataldo attended college at the University of Buffalo School of Dental Medicine, completed a general practice residency at Michael Reese Hospital in Chicago, IL, and completed his periodontal training at Case Western Reserve University in Cleveland, OH. He is board certified in periodontology and Adjunct faculty at the University of North Carolina at Chapel Hill. Dr. Cataldo is part of one percent of dental professionals providing the LANAP® FDA cleared laser procedure for gum disease treatment. To learn more about Periodontics and Dental Implants of North Carolina and their dental services, visit their website at http://www.carolinaperioimplants.com and call (919) 724-4273.