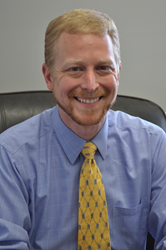 Sandy Springs, GA (PRWEB) July 17, 2014
Sandy Springs, GA Residents looking for a quick and efficient gum disease treatment option, as well as information about bone loss related to gum disease, can now visit Dr. Judd Shenk at Shenk Dental Care. With the LANAP® procedure, Dr. Shenk can now treat gum infection and eliminate damaged gum tissue in Sandy Springs patients, in as little as one office visit. With none of the cutting and stitching of the gum tissue as is typical of traditional gum surgery, the procedure features an extremely rapid recovery time.
Millions of Americans harbor unseen disease in their mouths, where infection can reside and thrive out of sight under the gum tissue. If left untreated, gum disease can proceed to further erode the gums and bone that support the teeth. The bone loss resulting from advanced gum disease can lead to tooth loosening and eventually tooth loss. Some of the warning signs of gum disease include:

Reddened or swollen gums
Bleeding gums
Persistent bad breath or mouth odor
Pus around gum line
Fortunately, the LANAP® treatment destroys the bacteria and removes diseased tissue while leaving healthy tissue in place. Laser surgery is the gum disease treatment that does not result in significant gum recession because there is no cutting into healthy gum tissue, unlike traditional gum surgery.
Dr. Judd Shenk is a dentist near Sandy Springs, GA who is among the one percent of dentists nationally using the LANAP® procedure to treat gum disease in as little as one visit for most people. Patients typically report little to no bleeding and only very slight discomfort with this minimally invasive laser surgery. Most people are able to return to work or other life activities the same day.
To learn more about Dr. Shenk and the exciting new gum disease treatment now offered to Sandy Springs residents, visit his website at http://www.drshenk.com, or call (678) 951-8109.
About the Doctor
Shenk Dental Care is a general practice offering personalized dental care for Atlanta, GA gum disease patients since 1979. Dr. Michael Shenk and his son, Dr. Judd Shenk are both members of the Academy of General Dentistry, the American Dental Association, the Georgia Dental Association and the Northwestern District Dental Association. They pride themselves in being a high-tech office, and are continually expanding their dental education. Offering laser gum surgery at the practice since 2004, Dr. Michael Shenk and Dr. Judd Shenk are part of one percent of dental professionals providing the LANAP® protocol, an FDA cleared laser procedure for gum disease treatment. To learn more about Shenk Dental Care and their dental services visit their website at http://www.drshenk.com and call (678) 951-8109.