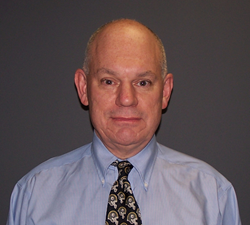 Upper St. Clair, PA (PRWEB) July 17, 2014
Dr. Michael C. Stypula is expanding his practice area to include patients from Upper St. Clair, PA who would benefit from receiving implant supported dentures. Through a simple dental implant procedure, patients can do away with the embarrassing clicking noises and slipping that come with traditional dentures.
In contrast to traditional dentures which just sit atop the gums, implant supported dentures are fixed in place by dental implants that are surgically placed into a patient's jaw bone during a dental implant procedure. Either the top or bottom jaw can be fitted with the implant supported dentures. The implant supported denture can be snapped into place over the implants or patients can choose a fixed implant supported denture that is completely stationary and cannot be removed.
Patients from Upper St. Clair, PA can choose one of two types of implant supported dentures when they seek treatment from Dr. Stypula. One type, the bar-retained denture, requires the doctor to place three to four implants at certain locations in the jaw. When the implants have sufficiently healed, the doctor attaches a supporting bar to the implants, creating a strong, permanent structure. Patients can snap the denture on and off as needed. The other type of denture is known as a ball-and-socket denture. It uses a ball-and-socket design to create a strong support. Implants are strategically placed in the jaw to make attachment as easy as possible without sacrificing stability or strength. The implants have a small, ball-like structure that is located on the head which then easily fits into a socket on the denture, creating a lasting, snug fit.
Implant supported dentures are a great option for patients tired of ill-fitting dentures that slip and click. Patients who wish to learn more about how the dental implant procedure works can contact Dr. Stypula's office or visit his website for more information.
About the Doctor
Dr. Michael Stypula is a periodontist offering patients personalized dental care in Pittsburgh, Pennsylvania. Dr. Michael Stypula graduated from St. Bonaventure University and received a BS in Biology. He then attended Temple University School of Dentistry, where he was awarded his Doctor of Dental Science (D.D.S.) degree. At the University of Pittsburgh, School of Dental Medicine Dr. Stypula received his training in periodontics and implants and earned his degree of M.D.S. Dr. Stypula is part of one percent of dental professionals providing the LANAP® protocol, an FDA cleared laser procedure for gum disease treatment. His practice is dedicated to oral health. To learn more about their dental services, please visit http://www.pittsburgh-periodontist.com and call (412) 348-8833