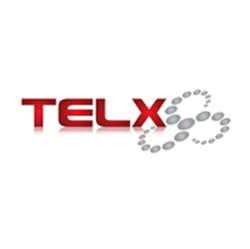 Miami, FL (PRWEB) August 12, 2014
Most computers now come with a firewall built in, but despite this, the number of computers that are infected with viruses, worms and other types of malware grows by the day. One of the biggest reasons why firewalls are not doing their job, is because many of us have never taken the time to tweak our firewall to make it effective.
A proper firewall system is a network's first item of defense when it comes to protecting the network's servers from the various threats of hackers and the Internet. There are many threats such as worms, viruses, hackers, Trojans, malware, spyware, etc., that can prove to be very harmful to computers without any sort of protection. These threats, once they enter into a computer network, can destroy anything and everything that is stored within it. This means all the precious data stored within it will be deleted or corrupted. Telx Computers, the IT service company, announces firewalls with enhanced network security coverage.
The following steps can help introduce small business owners to some very simple ways that they can tweak, supplement, and support their firewall in order to keep their computer and private information as secure as possible.

Install SP2 onto Windows Operating System
Enable Auto Updates for the Firewall
Tweaking the Settings to Usage
Keeping Settings Consistent Across Networks
Add Multiple Layers to PC and Security System
Use Strong Passwords
A 128-bit WEP Encryption on Wireless Network
Standby is your PC's Best Friend
Test #1: Looking for Leaks
Test #2: Checking the Ports
No matter what size a business is, large or small, every business needs an outsourced IT services company who will proactively monitor and manage the network's firewall in order to ensure its proper operation as well as provide regular updates in order to maintain their effectiveness, and Telx Computers is here to provide that service to their customers. Utilizing the proper firewall managed services ensures the business and its employees detailed, yet simple reporting, helping them to understand network intrusion and monitoring reports of firewall status, updates, security incidents and attacks.
About Telx Computers:
Telx is a reputed Miami computer services company, providing full-service informational technology (IT) services all year long, 24 hours a day for each day of the week.
Their mission: To maximize client IT effectiveness, reduce system downtime, manage information through remote monitoring, and minimize impact to service levels during scheduled system upgrades.
The PC repair services company offers proactive, fixed-price IT support programs designed to maintain expenses associated to technology issues while providing network security monitoring and support.
For more information, contact Telx Computers directly by calling 1-800-MY Telx 4 (698-3594) or visit http://www.telxcomputers.com/.
Telx Computers is located at:
17401 NW 2nd Ave Ste#4
Miami Gardens FL 33169