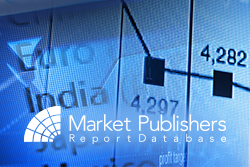 London, UK (PRWEB) July 22, 2014
The market for botulinum neurotoxin (BoNT) products has grown considerably over the past few years, owing to novel medical indications created and due to more cosmetic procedures performed with BoNTs in the aging societies where physical appearance is extremely valued. Although the BoNT market commercially is led by one player, current competitors, new companies and technologies are setting ground for biosuperiors and also for biosimilars. As biosimilar BoNTs will put the price of 1st-gen products under pressure, only innovation is able to justify higher prices.
Allergan's Botox, one of the globe's most intensively researched medicines, is currently approved in around 85 nations for 25 various indications. The company's cumulative investment in the development of Botox in regard to approved indications and those under development is close to USD 1.6 billion. AbobotulinumtoxinA (Dysport) from Ipsen has marketing authorisations in over 75 countries; in 2009, it got the green light for glabellar lines and cervical dystonia in the USA. The esthetic indication of treating frown lines was approved for Azzalure in Europe in 2010. The approval history of Merz Pharmaceuticals' incabotulinumtoxinA (Xeomin) is quite short, commencing on a regional basis in Germany in 2005 and obtaining a marketing authorisation in the USA only in 2013. Currently, Xeomin from Merz is marketed across 20 countries. The only BoNT type B product marketed in the USA, the EU and in Japan is rimabotulinumtoxinB (Myobloc); the rights for the latter are now hold by US WorldMeds and licensed to Eisai for Japan and Europe under the trade name NeuroBloc.
The development of new BoNT products is currently focused on three approaches such as liquid, injectable formulations; transdermal, topical formulations; and recombinant, engineered molecules. Additionally, the development of novel BoNT products involves incorporation of modern productive processes utilising animal-source free culture media and sheering away from the use of human-derived materials.
New research report "Botulinum Neurotoxins: A Comparative Industry Analysis Of Products, Pipelines, Technologies And Stakeholders" prepared by La Merie Publishing is now available at MarketPublishers.com.
Report Details:
Title: Botulinum Neurotoxins: A Comparative Industry Analysis Of Products, Pipelines, Technologies And Stakeholders
Published: July, 2014
Pages: 169
Price: US$ 2,656.00
http://marketpublishers.com/report/chemicals_petrochemicals/botulinum-neurotoxins-a-comparative-industry-analysis-of-products-pipelines-technologies-n-stakeholders.html
The report provides an extensive analysis of the BoNT market space. It examines the existing product lines in both regulated and less regulated marketplaces, offers a wealth of commercial information, and gives valuable details on how to maintain sales and market shares by upside indications and lifecycle management measures. The research report addresses the new wave of BoNT product candidates in developmental stage, such as biosimilars and biosuperior botulinum neurotoxins. Special emphasis in the study is placed on an investigation of advances by pharmaceutical technologies, like liquid transdermal drug delivery and protein formulations technologies. The report also discusses the importance of recombinant DNA technology pertaining to BoNT engineering, modification and production. Furthermore, the research study presents an evaluation of key chances and major challenges for the stakeholders in the BoNT sector, and is supplemented with 20 players' exhaustive profiles.
Reasons to Buy:

Know both the established and emerging players in the BoNT field;
Discover which enabling technologies are appealing to the coming generation;
Gain true insights into the factors driving the future growth of the BoNT market;
Get wind of the key success factors in marketing new BoNT products;
Recognise the major challenges faced by established stakeholders;
Become aware of which product candidates and technologies are most attractive for partnering;
Get information on which T cell receptor (TCR) therapeutic approaches are still not tapped.
More new market research reports by the publisher can be found at La Merie Publishing page.