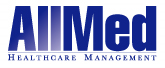 Effective administrative processes are needed in order for the peer review process to be well defined, understood, accepted, and applied consistently - Andrew Rowe
Portland, OR (PRWEB) July 30, 2014
Hospitals continually face the challenge of monitoring and evaluating the quality of care that their practitioners provide. During a recent AllMed webinar, the company's CEO, Mr. Andrew Rowe, discussed the importance of establishing effective peer review practitioner evaluation in order to improve physician performance and quality of care.
With regard to best practices for effective practitioner evaluation, Mr. Rowe elaborated on setting performance expectations, conducting regular evaluations, maintaining performance data for all practitioners, developing a comprehensive conflict of interest (COI) policy, and identifying triggers for focused evaluations and for external peer review.
Mr. Rowe reported the results of a poll conducted by AllMed, in which more than one third of respondents reported that their organization's medical staff has neither defined performance expectations, nor monitored practitioner compliance with these expectations. "Clearly, there is still a lot of room for improvement in setting and monitoring compliance with performance expectations," said Mr. Rowe. Without these expectations, peer review decisions may appear arbitrary or punitive. In many cases, evaluations are not conducted consistently and in a timely fashion, or there is a lack of staff availability to conduct reviews.
According to Mr. Rowe, "Effective administrative processes are needed in order for the peer review process to be well-defined, understood, accepted, and applied consistently." One critical element of effective practitioner evaluation is having peers review peers. "A 'like' specialist, or someone who has similar credentials and practice experience as the practitioner undergoing review, should review each case," said Mr. Rowe. He also stressed that practitioner evaluation must be impartial.
Providing both positive and negative feedback to practitioners is just one aspect of practitioner evaluation. Additional goals include providing an ongoing assessment of practitioner performance and competence, as well as helping practitioners improve quality of care. Practitioner evaluation also allows identification of opportunities for improvement. Mr. Rowe discussed The Joint Commission requirements for collecting performance data to evaluate professional performance on an ongoing basis, noting that evaluation done annually or less frequently is considered periodic, not ongoing.
In his concluding remarks, Mr. Rowe told the audience that external peer review can be used to complement internal review activities. "This not only helps to avoid COI, but also provides clinical expertise when resources are lacking, findings are ambiguous or conflicting, or there is a lack of a strong consensus." He also noted that medical errors might be reduced through objective evaluations in a non-punitive, educational context that supports a culture of continuous improvement. Finally, external peer review also increases transparency and accountability and uncovers problematic practice patterns and physician- and hospital-level issues that need to be addressed in a timely manner.
About AllMed
AllMed Healthcare Management provides external peer review solutions to leading hospital groups and ASCs nationwide. AllMed offers MedEval(sm) and MedScore(sm), which help facilities improve physician performance through both periodic and ongoing case reviews at the individual or departmental levels. Services are deployed through PeerPoint®, AllMed's state-of-the-art medical review portal. For more information on how AllMed can help your organization improve the quality and integrity of healthcare, contact us today at info(at)allmedmd(dot)com, or visit us at http://www.allmedmd.com.