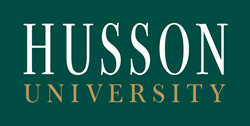 The financial funding we receive from HRSA is a testament to the quality of education available to students through Husson University's School of Nursing and our nursing program's dedication to improving the lives of rural and underserved populations
Bangor, Maine (PRWEB) July 23, 2014
The Husson University announced today that its School of Nursing, a leading educator of healthcare professionals, has received a $684,000 grant from the U.S. Department of Health and Human Services, Health Resources and Services Administration (HRSA). Husson's nursing program is the only program in Maine to receive this prestigious grant this year.
"The financial funding we receive from HRSA is a testament to the quality of education available to students through Husson University's School of Nursing and our nursing program's dedication to improving the lives of rural and underserved populations," said Robert A. Clark, Ph.D., president of Husson University.
The funding will help support the education of more than 40 full-time graduate students in Husson University's Family and Community Nurse Practitioner program, over the next two years, through a combination of tuition support and stipends. This support enables students to pursue advanced nursing education that may not have been financially within their reach prior to this award.
"This grant will help increase the number of primary care providers needed to meet the growing demand for medical care," said Mary Jude, MPH, MSN, FNP-C, PA, coordinator of graduate nursing programs at Husson University. "This is especially important to underserved rural communities, where healthcare providers and services are difficult to obtain."
The grant is part of HRSA's Advanced Education Nursing Traineeship (AENT) program. Husson University has a strong record of accomplishment in meeting and exceeding the goals of AENT funding. More than 80 percent of graduates supported by these grants at Husson in prior years have gone on to provide care in underserved settings. Each Husson student enrolled in the Family and Community Nurse Practitioner receives internship training in a federally designated Health Professional Shortage Area.
The purpose of the AENT program is to increase the number of advanced education nurses trained to practice as primary care providers and/or nursing faculty. This goal is achieved by providing grant funding for traineeships that pay all or part of the costs of the tuition, books, and fees of advanced nurse education programs, and the reasonable living expenses of the individual students. Eligible applicants for AENT funding are collegiate schools of nursing, academic health centers, and other private or public entities accredited by a national nurse education accrediting agency, as recognized by the Secretary of the U.S. Department of Education.
The Health Resources and Services Administration (HRSA), an agency of the U.S. Department of Health and Human Services, is the primary Federal agency for improving access to health care by strengthening the health care workforce, building healthy communities and achieving health equity. HRSA's programs provide healthcare to people who are geographically isolated, economically or medically vulnerable.
For more than 100 years, Husson University has prepared future leaders to handle the challenges of tomorrow through innovative undergraduate and graduate degrees. With a commitment to delivering affordable classroom, online and experiential learning opportunities, Husson University has come to represent superior value in higher education. Our Bangor campus and off-campus satellite education centers in Southern Maine, Wells and Northern Maine provide advanced knowledge in business; health and education; pharmacy studies; science and humanities; as well as communication. In addition, Husson University has a robust adult learning program. For more information about educational opportunities that can lead to personal and professional success, visit Husson.edu.