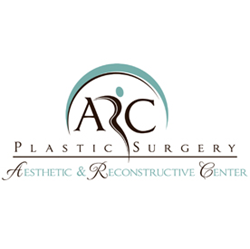 Miami, FL (PRWEB) July 24, 2014
The Arm Lift, also known as brachioplasty, is a surgical procedure performed to remove excess fat and skin from the upper arms to create a more toned, slimmed appearance. With time, the soft tissues in the upper arm can become lax and may begin to sag, resulting in loose and hanging underarms. Many people are embarrassed by the appearance of sagging upper arms, and seek treatment to restore their slimmer, youthful appearance. ARC Plastic Surgery Aventura is now offering brachioplasty to tighten and improve the contours of the arms.
About the procedure: During an arm lift procedure, an incision is made along the inside of the upper arm, often spanning from the elbow to the armpit. This is the optimum place for an incision, because even though there will be scarring, it can be easily hidden when the arms are in natural positions like resting at the sides.
After the incision has been made, excess fat will be removed using liposuction, before trimming and tightening the excess skin and suturing it into place. For patients with only a small amount of excess skin, a minimal incision arm lift procedure may be performed, in which a few small incisions are made near the underarm area for a less invasive fat and tissue removal.
Once fat is removed and skin is tightened, the incision will be closed with sutures that will be absorbed by the body within a week or two. This procedure is performed under local anesthesia with sedation and usually takes one to three hours, depending on the extent of removal required. Patients should be able to return home the same day as surgery.
For patients who have minimal upper arm fat excess, with no skin excess, the liposuction option alone can be effective. For patients that have some extra skin that is minimal in nature and is located near the arm pit, an improvement can be attained through a scar limited to the arm pit. For patients who present a lot of upper arm excess, as in the case of most massive weight loss patients, tissue must be removed through a scar that runs from the elbow, through the arm pit, and onto the side of the chest.
At ARC Plastic Surgery, patients are given an initial consultation, where leading plastic surgeon Aventura expert Dr. Jeremy White will complete a personalized evaluation of the needs of each patient and will work with them to determine the most effective options possible.
About Plastic Surgeon Dr. Jeremy White:
Dr. Jeremy White is a plastic surgeon Fort Lauderdale specialist trained in reconstructive procedures of the entire body, as well as otolaryngology (cosmetic and reconstructive challenges in the head and neck).
Over the years Dr. White has completed a number of successful surgical body procedures including (but not limited to): tummy tucks, arm lifts, buttocks lifts, thigh lifts, liposuction, and breast enhancements / reductions.
In addition to body enhancements, Dr. White is an expert for facelifts, neck lifts, facial fillers, chin implants, eye lid surgery, and nose lifts.
To schedule a consultation, or inquire about the different surgical procedures ARC Plastic Surgery offers, call (305) 501-2000 or visit http://www.arcplasticsurgeons.com/.
ARC Plastic Surgery is located at:
21097 NE 27th Ct, Suite 590
Aventura, FL 33180