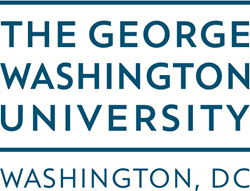 Washington, DC (PRWEB) July 24, 2014
The George Washington University (GW) has introduced a new, online graduate degree for health care quality, which is now accepting applications for the fall 2014 term.
"We're proud to offer this new degree and certificate in response to changes in our health care system. Through studying health care quality, our graduates will have the expertise to create an environment with more careful oversight and emphasis on quality-focused care," says Kenneth Harwood, Ph.D., Program Director for Health Care Quality at the GW School of Medicine and Health Sciences.
Students of the program will gain the ability to plan and implement quality and patient safety improvement initiatives and quality-focused organizational change. They will learn to identify, analyze and interpret quality improvement data to enact effectual change and improve the quality of health care delivery.
Professionals interested in furthering their career and opening the door to advancement within the growing field of health care quality are invited to visit healthsciencesprograms.online.gwu.edu or call 1-844-386-7323 to speak with a program manager today to receive more information.