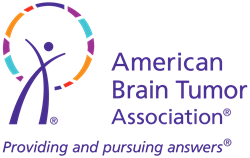 Chicago, IL (PRWEB) July 25, 2014
Progress in understanding the molecular genetics of brain tumors has ushered in a new era of promising brain tumor treatments, according to Patrick Wen, MD, professor of neurology, Harvard Medical School, director of the Center for Neuro-Oncology, Dana-Farber Cancer Institute.
At the American Brain Tumor Association (ABTA) annual Patient and Family Conference in Chicago, July 25-26, Dr. Wen will moderate a session on how science and new technology are impacting the development of new treatments and advancing strategies to minimize treatment side effects.
"We are getting better at understanding why certain treatments haven't worked in the past, and we are learning more about the molecular changes that are driving the growth of certain brain tumors, so it's really an exciting time," said Dr. Wen. "Unlike lung cancer and other types of leukemia or melanoma where there is one gene that is turned on in most patients, in glioblastomas (GBMs) an aggressive type of malignant brain tumor, there are many genes that are turned on which makes targeted treatments much more complicated."
The goal of targeted molecular therapies—unlike standard chemotherapy which kills every dividing cell— is to block specific receptors or pathways that are "turned on" just in the tumor. Trials are underway at Harvard and other centers across the country where researchers are examining the genes that are "turned on" since some believe certain genes may be more important targets than others.
"The hope is that this treatment approach would be less toxic and more effective than standard chemotherapy, and we are involved in sophisticated trials where we are trying to match a brain tumor patient's molecular change to a specific drug designed to target that particular change," he added.
In just the last 12 months, Dr. Wen says the field has seen significant advances in the potential of immunotherapies, specifically check-point inhibitors.
Crediting immunologists for their work to understand why cancer patients don't mount an effective immune response, Dr. Wen says, "We are suddenly seeing a lot of excitement in immunotherapy because the same drugs that produced dramatic results for patients with melanoma and lung cancer are now being tested in brain tumor patients."
Immunotherapy uses the body's own immune system to attack cancer cells stimulating the immune system to turn against a tumor. The most exciting advances, according to Dr. Wen, is research involving check-point inhibitors which are antibodies that block some of the mechanisms that make the immune system not function as it should. The theory is that if researchers can block these checkpoints, then the body will mount an immune response to attack the cancer cells.
"There is significant momentum surrounding our understanding of the biological differences in tumors from patient to patient," said Elizabeth M. Wilson, MNA, president & CEO, American Brain Tumor Association. "This research is forming the basis for what will ultimately become a personalized medical approach to treating brain tumors, and the American Brain Tumor Association is proud to be a leader in encouraging and funding innovative approaches like this in brain tumor treatment."
While it may be years before any of these therapies become integrated into standard treatment, clinical trials are important for advancing medical knowledge and patient care. For more information on clinical trials, go to the ABTA's TrialConnect® at http://www.abtatrialconnect.org.
ABOUT THE ABTA PATIENT AND FAMILY CONFERENCE
The American Brain Tumor Association's conference annually brings together brain tumor experts, researchers, patients, families and caregivers with the goal of improving the lives of people living with a brain tumor. This year's theme, "Providing and Pursuing Answers: Advances in Research, Treatment and Care" describes the ABTA's mission to be a leader in providing and pursuing the answers that brain tumor patients and their families seek. Throughout the conference, renowned brain tumor experts will cover a wide variety of topics covering new research and treatment options and important quality of life issues.
The ABTA's 2014 patient and family conference will take place July 25-26 at the Renaissance Chicago O'Hare Suites Hotel, just minutes away from Chicago's O'Hare International Airport. To learn more or register, visit http://www.braintumorconference.org.
ABOUT THE AMERICAN BRAIN TUMOR ASSOCIATION
Founded in 1973, the American Brain Tumor Association was first and is now the only national organization committed to funding brain tumor research and providing support and education programs for all tumor types and all age groups. For more information, visit http://www.abta.org or call 800-886-ABTA (2282).
About Dana-Farber Cancer Institute
Dana-Farber Cancer Institute is a principal teaching affiliate of the Harvard Medical School and is among the leading cancer research and care centers in the United States. It is a founding member of the Dana-Farber/Harvard Cancer Center, designated a comprehensive cancer center by the National Cancer Institute. It provides adult cancer care with Brigham and Women's Hospital as Dana-Farber/Brigham and Women's Cancer Center and it provides pediatric care with Boston Children's Hospital as Dana-Farber/Boston Children's Cancer and Blood Disorders Center. Dana-Farber is the top ranked cancer center in New England and fifth nationally, according to U.S. News & World Report, and one of the largest recipients among independent hospitals of National Cancer Institute and National Institutes of Health grant funding.
# # #