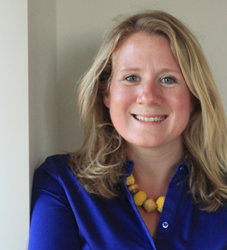 Washington, DC (PRWEB) July 28, 2014
Elizabeth A. Vazquez, CEO and Co-founder of WEConnect International, has named Cate Urban as the company's new communications manager. Urban will lead global communications efforts, which include traditional media outreach, social media engagement, web development, and publication production.
"We are excited to welcome Cate Urban as a member of our global team," said Vazquez. "Over our five-year history, we have made tremendous strides in our mission to help women-owned businesses succeed and thrive in global value chains. With the help of Ms. Urban's communications expertise, we will be better able to support our members' efforts to source more products and services from women-owned businesses globally."
Urban brings with her nearly eight years of experience managing and supporting communications strategies for international non-profits including World Learning, the Robert F. Kennedy Center for Justice and Human Rights, and the National Endowment for Democracy. She has worked with media professionals from Los Angeles to Jakarta, developed multi-lingual websites, and engaged online communities to create awareness about numerous development and human rights issues.
WEConnect envisions a world in which women have the same opportunity as their male counterparts to design and implement business solutions that create wealth and ensure the sustainable prosperity of their communities. It identifies, educates, registers, and certifies women's business enterprises based outside of the U.S. that are at least 51% owned, managed, and controlled by one or more women, and then connects them with multinational corporate buyers.