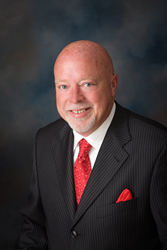 'We are so proud of the 115 clients who made this prestigious list,' said Bob Corcoran, founder of Corcoran Consulting & Coaching.
O'Fallon, Illinois (PRWEB) July 30, 2014
Corcoran Consulting and Coaching is proud to announce that 115 clients were named America's most productive agents, as a part of REAL Trends America's Best Real Estate Agents -- the newly issued ranking report produced by REAL Trends and in partnership with Trulia. The 115 Corcoran clients also won 183 awards.
REAL Trends America's Best Real Estate Agents ranks over 9,500 residential real estate agents solely based on their excellence in real estate sales during calendar year 2013. All production numbers are independently verified by a third-party in order to ensure accuracy and report integrity. This group of highly successful real estate sales agents represents less than 1 percent of all real estate practitioners in the United States.
The real estate agents are ranked in four categories:

Individual agent — Sales volume
Individual agent — Transaction sides (in each real estate transaction there are two sides that can be represented by a real estate agent: the buy side and the selling side)
Agent team — Sales volume
Agent team — Transaction sides
To qualify for inclusion, an individual agent must have closed at least 50 transactions or $20 million in sales volume in 2013. For real estate agent teams, the minimum is 75 transactions or $30 million in closed sales volume.
"The average residential real estate agent in the United States closed fewer than eight transactions in 2013 and had less than $1.5 million in sales, so to make this list is quite an accomplishment," says Steve Murray, publisher of REAL Trends' America's Best Real Estate Agents and president of REAL Trends. "We are also pleased that one of the nation's most prominent online real estate firms, Trulia, has partnered with REAL Trends to bring a superior level of customer awareness of these sales agent's performance as well as special offers for personal services for these fine agents."
Information on those receiving this recognition can be found online at http://www.americasbestre.com.
ABOUT REAL TRENDS
REAL Trends is a Castle Pines, Colo.-based real estate publishing and consulting firm that offers a wide range of research and advisory services to the residential real estate industry. Recognized as the leading source of trends in the industry, REAL Trends also publishes the REAL Trends The Thousand as advertised in The Wall Street Journal, REAL Trends Canada's Best Real Estate Agents, the REAL Trends 500, which ranks the top brokerage firms in the United States and the REAL Trends Canadian Top 250, which ranks the largest real estate firms in Canada.
ABOUT TRULIA INC.
Trulia gives home buyers, sellers and real estate agents all the tools and valuable information they need to be successful in the home search process. Through its innovative mobile and web products, Trulia provides engaged home buyers and sellers essential information about the house, the neighborhood and the process while connecting them with the right agents. For agents, Trulia, together with its Market Leader subsidiary, provides an end-to-end system that enables them to find and serve clients, create lasting relationships and build their business. Founded in 2005, Trulia is headquartered in San Francisco with offices in New York, Denver and Seattle. Trulia and the Trulia marker logo are registered trademarks of Trulia, Inc.
ABOUT CORCORAN CONSULTING & COACHING
Corcoran Consulting & Coaching is an international consulting and coaching company that specializes in performance coaching and the implementation of sound business systems into Real Estate Companies, Mortgage Companies and Small Businesses. Corcoran Consulting & Coaching has a Life Coaching Division called Genesis; which is based on the core fundamentals of Og Mandino's Performance Coaching and Intentional Creation Coaching. Corcoran Consulting is headed by Bob Corcoran; a national recognized leader, speaker and author.
To find out more about Corcoran Consulting & Coaching, call 1-800-957-8353 or visit us at http://www.CorcoranCoaching.com/about-corcoran-coaching.