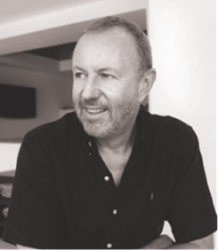 Saint Barthélemy (PRWEB) August 18, 2014
Christian Wattiau—a distinguished real estate agent in the Saint Barthélemy market—has rejoined the renowned Haute Living Real Estate Network.
The Haute Living Real Estate Network (HLRN) of HauteResidence.com is honored to recognize Christian Wattiau as a prominent real estate professional and network partner. HLRN brings together a distinguished collective of leading real estate agents and brokers, spotlighting the most lavish properties in top markets around the world for wealthy buyers, sellers, and real estate enthusiasts.
About Haute Living Real Estate Network (HLRN):
Haute Living Real Estate Network (HLRN) of HauteResidence.com offers readers the most prominent directory of experienced realtors, brokers and luxury listings, and HLRN has grown to be the number one source for real estate news, residential developments, celebrity real estate news, and more. For those looking for an experienced interior designer, HauteResidence.com is also home to Haute Design Network (HDN), a collective of celebrated interior designers who can help clients style their new homes or stage active listings. For more information, visit: http://www.hauteresidence.com.
About Christian Wattiau:
Established in 1975, Sibarth is the historic agency of St. Barths. Its property sales company, Sibarth Real Estate, has been at the crossroads of the island's property market since the very beginning.
Over the years, the eight square mile island has attracted visitors from all over the world, who often choose the comfort of staying in a villa, so that they can experience the island lifestyle. Then, moved by the undisputed natural beauty of St. Barths, together with its secure environment and appealing social mix, many decided to acquire or develop a home. Sibarth has been there for their rental, purchase, and more recently, their management needs.
With 28 years of property sales behind him, Christian Wattiau—the owner of Sibarth Real Estate—is widely regarded as the local authority on St. Barths real estate matters. Over time, the firm has achieved most of the record sales on the island. This trend culminated in 2009, when in that year, the firm achieved what is believed to be the highest sale price worldwide for a private residence. The company has developed a network of international property marketing partners and is namely the exclusive island affiliate of Christie's International Real Estate.
Keeping clients' best interests at heart and building long-term relationships based on confidence and trust are at the core of Sibarth Real Estate's values.
To learn more, visit Christian Wattiau's Haute Residence profile.