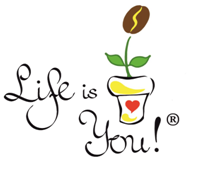 The beans are hand-picked, this type of careful selection leads to ripe, red coffee berries with an excellent flavor.
Hamburg, Germany (PRWEB) August 06, 2014
One of the leading coffee manufacturers in Europe, Life is You, has confirmed that it's confident it will continue to deliver 100% organic and quality coffee with its unique and state of the art brewing system to coffee lovers all over the world.
A statement released by the coffee maker noted that thanks to the new brewing system, coffee connoisseurs across the world have a chance to enjoy fresh and high quality organic coffee straight from the factory to their cups. Life Is You becomes one of the few coffee makers in Europe to develop instant organic coffee and the move is seen by players in the coffee industry as a great step forward in bringing more flavor and real taste as far as coffee drinking is concerned. The brewing system dubbed coffee bags is expected to revolutionize coffee flavoring and manufacturing in the next few years.
For many coffee lovers across the world who have distinct preferences for taste, the new brewing system from Life Is You is something many have been waiting for. It's just so easy to get a daily cup of quality and organic coffee and in fact, coffee lovers don't need to purchase any extra devices or machines to flavor their coffee. Life Is You notes that right from the factory, the coffee produced through its brewing system is just good to go and can be enjoyed anytime without any other extra processing.
Life Is You has for the past few years explored a number of innovative approaches to deliver quality coffee to all its customers. The company notes that the Coffee bag brewing system is actually not the only intervention it has set in place in its pursuit to deliver real tastes and great flavor to all coffee lovers. Life Is You has time and again observed that its beans are handpicked and roasted in a slow and effective system that is designed to retain the real taste of the beans. The company also says that its berries come from different parts of the world.
In its effort to reach out to as many more coffee lovers across the world with its quality and organic brands, Life Is You is running a crowdfunding campaign at Indiegogo designed to raise money towards this course. The coffee brewer is offering perks for contributions of as low as $5 to as high as $10,000. For more details on how you can make a contribution and what's in for you please visit the company's website today.
Contact Information
Life Is You!
Rotenhäuser Str. 75
Hamburg, Hamburg 21107
Germany
Phone No: 1 (888) 239-1002