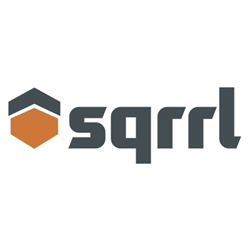 (PRWEB) August 04, 2014
Sqrrl Enterprise, the most flexible and secure NoSQL database, today announced the Sqrrl App for Hunk. This app helps users of Hunk™: Splunk® Analytics for Hadoop and NoSQL Data Stores turn raw, unstructured data in Sqrrl Enterprise and Apache Accumulo into usable insights. Download the Hunk App for Sqrrl now on apps.splunk.com.
Using Hunk's virtual indexing and result preview capabilities, users can see search query results as they are streamed back from the Sqrrl Enterprise server. Hunk includes time-series analytics, interactive search, and dashboard visualizations. With this new app, organizations can leverage the power of Hunk software to gain insights from massive datasets stored in Hadoop and NoSQL data stores, while leveraging the granular data-centric security and graph search capabilities of Sqrrl Enterprise.
"Sqrrl's and Splunk's joint customers in cybersecurity use cases are determined to protect their data against rapidly evolving security threats," says Sqrrl CEO Mark Terenzoni. "By building this app, Hunk customers can use the familiar Hunk visual interface to search and query data in Sqrrl Enterprise."
"The Sqrrl App for Hunk is an exciting addition for Splunk customers who now can use Sqrrl's powerful graph search and data centric security capabilities directly in Hunk," said Colin Savage, vice president of business development, Splunk. "The Sqrrl App for Hunk will help to add a new layer of context for correlation, which ultimately helps customers to deliver accessible and valuable insights from big data analytics across organizations."
Download the Sqrrl App for Hunk now on app.Splunk.com.
About Sqrrl
Headquartered in Cambridge, MA, Sqrrl is a Big Data software company whose employees have dealt with the world's largest, most complex, and most sensitive datasets for the last decade. Sqrrl's software product, Sqrrl Enterprise, is the most flexible, secure, and scalable NoSQL database for building real-time applications and is powered by Apache Accumulo™ and Hadoop. Sqrrl Enterprise extends the capabilities of Accumulo with additional data ingest, security, and real-time search and query features that help unlock the power of Big Data. Learn more at http://www.sqrrl.com.
About Splunk Inc.
Splunk Inc. provides the leading software platform for real-time Operational Intelligence. Splunk® software and cloud services enable organizations to search, monitor, analyze and visualize machine-generated big data coming from websites, applications, servers, networks, sensors and mobile devices. More than 7,400 enterprises, government agencies, universities and service providers in over 90 countries use Splunk software to deepen business and customer understanding, mitigate cybersecurity risk, prevent fraud, improve service performance and reduce cost. Splunk products include Splunk® Enterprise, Splunk Cloud™, Splunk Storm®, Hunk™ and premium Splunk Apps. To learn more, please visit http://www.splunk.com/company.
Splunk, Splunk>, Listen to Your Data, The Engine for Machine Data, Hunk, Splunk Cloud, Splunk Storm and SPL are trademarks and registered trademarks of Splunk Inc. in the United States and other countries. All other brand names, product names, or trademarks belong to their respective owners.