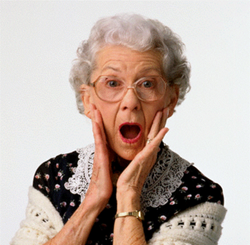 Cherry Hill, NJ (PRWEB) July 31, 2014
For retirement income planning, people have many options at their disposal for annuity products. But annuities can differ heavily in terms of the benefits they actually offer, according to Brent Meyer, experienced wealth planner and licensed annuity expert. When it comes to choosing the right one, investors should be aware that some annuities are pushed with the use of misleading sales tactics.
"In today's financial marketplace, there are many annuities available for consideration. But not all annuities are equal in the financial value they deliver," said Meyer, who is also the President and co-founder of Safe Money Resource. "Sadly, many investors are deceived into buying the wrong annuity based on clever-but-misleading product advertising. Financial education and careful consideration are what's key to making the right annuity purchase for the right reasons."
In a new article on Safe Money Resource's website, SafeMoney.com, Meyer has laid out key details relating to inferior annuity products. Among the things discussed in the short article are:

How insurance companies promote less-than-ideal annuities with deceptive, promise-laden advertising
Why an annuity's contractual guarantee is one of the most important annuity components of which to be aware
Why annuity performance promises that sound too good to be true probably are
Some concrete instances of how annuities can be advertised or portrayed differently from what they actually offer
Why relying upon an "independent" advisor can be better for your long-term financial security
This article can be found at: http://safemoney.com/hot-topics/annuity-scams.
On top of information about annuity scams, SafeMoney.com offers numerous articles, guidebooks, and other helpful resources on timely financial topics for free. Financial topics covered on the website include annuities in general, life insurance, Social Security, long-term care insurance, individual retirement accounts (IRAs), and other financial vehicles for generating a guaranteed lifetime income. Other areas of coverage include retirement income planning principles and estate planning basics.
SafeMoney.com also features a free guidebook covering the ins-and-outs of different annuity options, as well as some effective strategies for sound financial planning. This comprehensive resource can be quickly accessed at: http://safemoney.com/free-guide.
"Annuities are becoming more popular as an investment option, but they shouldn't be the only thing in your financial portfolio. Diversifying your assets is a proven strategy for ensuring long-term financial stability," explained Meyer. "That's why we started SafeMoney.com. We wanted investors to have a reliable, non-biased source they could go to for timely information on financial issues that are important to them. It's been invaluable source-point of information for investors of all financial literacy levels, from people who are looking to acquire ground-level knowledge to savvy investors who've had skin in the game for some time."
On top of non-biased financial information, SafeMoney.com connects individuals to a small network of independent financial professionals. Because they are independent advisors, Safe Money Resource's professionals have strong relationships with over 40 insurance carriers, meaning they are able to offer comprehensive insights on a wide variety of financial products. Each of Safe Money Resource's professionals is vetted for professional ethics and commitment to educating investors about sound financial planning.
"Should you want in-depth information about a financial decision you are considering, our 'Safe Money Approved' team can offer you additional insights on top of the information available on our website," Meyer elaborated. "We conduct vigorous due diligence, research, and analysis before we make any product recommendation to our network of independent advisor associates. So, if you want reliable, effective guidance on some investment options that may be in line with your objectives, don't hesitate to give us a call. We look forward to working with you to help you reach the level of financial security you desire."