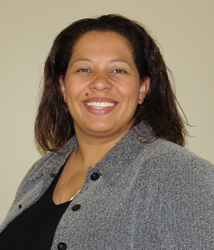 When critical 'aha' moments occur in our lives, it's important to recognize them.
(PRWEB) July 31, 2014
SAVE THE DATE!
Berkeley College Online® will host "Sparking Insight! A Virtual Women's Leadership Symposium" on October 8 from 10:00 am to 3:00 pm. Participants in this online seminar will gain leadership insight from five global speakers via presentations, moderated discussions and question-and-answer periods.
"When critical 'aha' moments occur in our lives, it's important to recognize them. This symposium is designed to help women identify, understand and utilize these moments that can spark personal and professional growth," said Carol Smith, Berkeley College Assistant Provost, Online.
The symposium includes a companion discussion guide that will help enhance meaningful online conversations around the topics of leadership and perseverance; purpose and passion; confidence; courage; and personal branding. A LinkedIn Symposium Group Sparking Insight: A Network for Professional Women will provide ongoing networking opportunities for businesswomen.
Following is the round-up of presenters and topics:
Confidence
Alyssa Dver, Founder and CEO of international consulting firm Mint Green Marketing. Ms. Dver is the Chief Confidence Officer at the American Confidence Institute and works with other thought leaders to uncover the true causes and effects of confidence. She is an in-demand keynote speaker at such venues as The World Diversity Summit at the United Nations, The Women's Congress and The Center for Entrepreneurial Excellence.
Courage and Career
Julissa Marenco, Vice-Chair of The Children's National Medical Center Public Policy and Advisory Board Foundation and Trustee of The American Council of Young Political Leaders. A seasoned communications and television executive, Ms. Marenco currently serves on the National Association of Broadcasters Educational Foundation Board.
Personal Brand
Lesley Everett, professional keynote speaker and expert on personal branding and perception management. Ms. Everett has presented her Walking TALL Methodology in 24 countries across five continents and has been featured on CNBC, CNN, CBS and Fox Business News, in addition to appearing on BBC News in the United Kingdom. Her clients include The United Nations, Bank of America and General Electric. She currently serves as President of the Global Speakers Federation.
Leadership and Perseverance
Sharon Greene-Golden, CRCST, FS, President of the International Association of Healthcare Central Service Materiel Management (IAHCSMM) and Sterile Processing Manager, Bon Secours- DePaul Medical Center, Norfolk, VA. Ms. Greene-Golden is the recipient of numerous IAHCSMM awards and distinctions and has presented at national, regional and international conferences.
Purpose and Passion
Khuraira Musa, President and Creator of Khuraira Cosmetics, which is headquartered in Tenafly, NJ. Ms. Musa has worked as a celebrity makeup artist for more than 20 years. After losing her mother at birth and being raised in an orphanage in Africa, she relocated to the United States to pursue her education and passion for makeup. Ms. Musa strongly believes in giving back to society and her company supports breast cancer survivors, sickle cell anemia, and the education of African children.
The cost of this full-day symposium is $49. Click here to register and for more information.
Berkeley College provides traditional and online degree options and blended learning opportunities to prepare students for careers in some of today's most in-demand professions. The College was recognized by U.S. News & World Report as one of the Best Colleges in the 2014 Online Bachelor Degree category rankings. Students at Berkeley College benefit from a supportive, flexible, diverse learning environment that connects them with workplace experiences in their areas of study and pathways to dynamic careers.
A leader in providing career-focused education for more than 80 years, Berkeley College is accredited by the Middle States Commission on Higher Education and enrolls approximately 8,000 students – including more than 900 international students – in its Baccalaureate and Associate degree and Certificate programs. The College has three New York locations – Midtown Manhattan, Brooklyn and White Plains. In New Jersey there are six locations – Woodland Park, Paramus, Woodbridge, Newark, Clifton and Dover. Berkeley College Online® also offers full degree programs. Programs are offered in more than 20 career fields. The website address is http://www.BerkeleyCollege.edu.