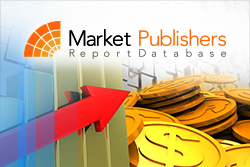 London, UK (PRWEB) August 01, 2014
The market for distribution switchgear up to 50kV declined worldwide in 2009 on the back of the economic slump and was not back on track till 2012. The demand for switchgear at higher voltages kept on increasing during the period but has practically flat lined from 2010 and is expected to grow at very moderate tempo until 2022. The Western European market fell sharply in 2008, but is expected to increase gradually over the forecasted period. The very same pattern is mirrored by Asia (with China being exception) but commencing in 2009. The market in North America also fell in 2009 but is projected to grow at a higher tempo. China's market stagnated during 2008-2009, increased through to 2011 to then slow again in 2012. The growth through to 2022-end will be around half the rates witnessed up to 2008.
The supplier base keeps on evolving in reaction to the markets. ABB is the leading producer of HV switchgear with products across the entire spectrum of the high voltage range. Siemens comes second and Alstom remains in third place as the amalgamation of the old Areva T&D business into Alstom and Schneider (HV and MV parts respectively) unfolds. The Schneider share has now increased to over 6%. How much is due to their increased market penetration and how much is due to the distribution switchgear sector increasing remains unclear.
New research study "The American Markets For High Voltage Switchgear 2012 - 2022" prepared by Goulden Reports is now available at MarketPublishers.com.
Report Details:
Title: The American Markets For High Voltage Switchgear 2012 - 2022
Published: July, 2014
Price: US$ 2,995.00
http://marketpublishers.com/report/it-technology/hardware/american-markets-4-high-voltage-switchgear-2012-2022.html
The research report analyses the world market for HV switchgear alongside providing granular forecasts to 2022. It discusses the major high voltage switchgear manufacturers, covering the sales of HV switchgears globally and across individual regions for the year of 2012. Historical (2008 - 2013) analyses and forecasts (to 2022) of regional markets for HV switchgear with further by-country market analyses with comprehensive breakdowns by equipment type, voltage, location, type of use, end use customer are included. The study provides a scrupulous examination of the top 25 HV switchgear producers 2012; offers a trade analysis – the top 25 exporters of HV switchgear, top 25 HV switchgear exporters, export values, export percentages, import values, HV switchgear imports by country and by region for 2012. In-depth country profiles by region are provided.
Report Scope:

All-round study of the HV switchgear market on the global scale and across the leading regions and countries, for the years 2008-2013 with forecasts to 2022.
Comprehensive market segmentation by equipment type, voltage, location, type of use, end use user.
Leading manufacturers of HV switchgear with sales data for 2012 and contact details.
Detailed regional market analyses, including analyses and forecast market data by countries and the major market segments, 2008-2013 and until 2022.
Scrupulous assessment of the top 25 HV switchgear producers, 2012.
Insightful trade analysis.
Exhaustive country profiles by region.
More new market research reports by the publisher can be found at Goulden Reports page.