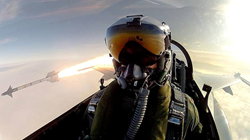 With local businesses needing to go mobile faster than ever, offering mobile web solutions is one of the most lucrative offline businesses seen since the dot-com days of the 90's.
New York, New York (PRWEB) August 05, 2014
Rocket Driver, a revolutionary entrepreneurial program and mobile development company, has expanded its operations by offering new markets to all entrepreneurs who are interested in building a legitimate business in one of the most explosive industries on the planet, the $400 Billion Dollar Mobile Industry.
The company, which offers a wide array of innovative mobile solutions, arms motivated entrepreneurs with cutting edge tools they need to sell high-quality mobile websites to businesses of all sizes and across all industries. "With local businesses needing to go mobile faster than ever, offering mobile web solutions is one of the most lucrative offline businesses seen since the dot-com days of the 90's" said Mike Rossi, one of the company's founders." To spread the word and to make our products as accessible as possible, we're reaching out to all entrepreneurs who want to make the most of the exciting opportunities that exist in this area."
The fact that there are all kinds of entrepreneurial programs out there isn't lost on the founders of Rocket Driver. They're not worried, though. "Yes, there are all kinds of opportunities," said Rossi. "Here's the thing: Most of them don't amount to much of anything. Those that do, often require huge outlays of time and money before anything remotely lucrative starts happening. With Rocket Driver, it's different. We supply absolutely everything an entrepreneur could need. It's as simple as that."
Rossi and his team are convinced that Rocket Driver is one of the best business opportunities out there these days helping entrepreneurs around the world realize their full potential with the most robust back office, training program and service set that has ever been offered. For one thing, those who opt to sell the company's mobile development solutions are able to begin immediately. There is virtually no learning curve because Rocket Driver provides everything that's needed to start right away. Every step of the way, the company is there to help its partners succeed.
Rocket Driver has taken many steps to set itself apart from other business opportunities. What's most intriguing is the fact that all entrepreneurs who partner with RocketDriver receive unlimited nationwide sales reps to build their businesses, which is unprecedented. All partners receive their own, customized editable responsive websites, are also armed with a powerful back office that includes audio training options, video training options, a massive marketing library and much more. They are also given a tool called the site simulator, that lets them instantly show prospective customers how a mobile version of their site would look. "The mobile site simulator has proven to be one of the most effective tools in our partners' arsenals," said Rossi. "It's often the thing that tips the balance and practically closes the sale."
Although the company hasn't been around for very long, it's already enjoying considerable amounts of success. Rossi, for one, isn't surprised. "People tend to underestimate the power of the mobile revolution," said Rossi. "The popularity of mobile is already incredible, and it's becoming even more widespread and ubiquitous all the time. Businesses simply can't afford not to have mobile presences." Due to the fact that so many people are unaware of the incredible potential and power of mobile technology, Rocket Driver has been raising awareness in order to demonstrate why its mobile development solutions are among the best available today.
A quick glance at a recent USA Today article shows why a company like Rocket Driver is in such high demand. According to the article, 52 percent of local searches are conducted over mobile devices, and nine out of 10 of such searches result in purchases. "If a business isn't easy to find on mobile, it's going to miss out on many major opportunities," said Rossi. "More and more businesses are beginning to understand this, but then they're presented with another issue: developing mobile websites," said Rossi.
With demand for responsive website design and mobile website development reaching a fever pitch, RocketDriver is confident that any entrepreneur can benefit enormously by partnering with RocketDriver to sell its mobile solutions. "Business owners are realizing they need mobile presences but are concerned about time and money constraints. Rocket Driver appeals to them because we're able to provide effective, affordable solutions that can be up and running in no time," said Rossi.
Over the next year, Rocket Driver hopes to bring many more entrepreneurs on board. "It's good for everyone who is interested in an real business opportunity," said Rossi. To learn how you can become a partner with Rocket Driver visit the company's website at http://www.rocketdriver.com/.