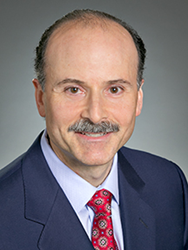 San Francisco, CA (PRWEB) August 04, 2014
Patients seeking a periodontist in San Francisco, CA or the Bay area to address their gum recession issues can now turn to Dr. Keith Chertok. He offers patients the option of undergoing the Pinhole Surgical Technique™, which is a minimally invasive treatment option that does not necessitate the use of a scalpel or sutures. The technique requires only that the doctor make a very small opening through which specialized instruments are used to reposition the existing gum tissue. This is different from the gum grafting process, and many patients may wish to explore this option as an alternative.
There are a number of potential causes of gum recession, and gum disease is generally considered the most common cause. However, it is also possible to suffer from receding gums due to an improper brushing technique, from oral jewelry or clenching and grinding habits, or as the result of other surgical procedures in which some gum tissue must be removed. While there are many potential causes, it may only be necessary to utilize a single treatment with the Pinhole Surgical Technique™. This should be very appealing to patients needing a periodontist near San Francisco, especially those who are seeking a treatment option that does not result in a great deal of discomfort.
Since there is no cutting of the gums necessary, there are a number of benefits for patients who opt for the Pinhole Surgical Technique™ available through Dr. Chertok. This procedure results in minimal discomfort for the patient along with immediate cosmetic benefits, and gum recession can therefore be addressed in an enhanced fashion. There is also the added benefit of a reduced recovery and healing time, and it is possible for Dr. Chertok to treat multiple teeth in one visit. All of these factors make it very easy for patients to restore their smile in a manner that is minimally invasive.
Prospective patients looking for a periodontist in the San Francisco area who are interested in learning more about the Pinhole Surgical Technique™ should call the office to schedule an appointment for a consultation. Dr. Chertok may first need to evaluate each patient's eligibility for a specific procedure, and may also wish to explain other treatment options that may be available.
About the Doctor
Keith Chertok, DDS is a periodontist offering personalized dental care for Berkeley, CA gum disease patients. Dr. Chertok graduated in the top five percent of his class from the New York University College of Dentistry and was elected to the honor society Omicron Kappa Upsilon. He received the Quintessence Award for excellence in Periodontics and went on to complete a Hospital Residency program at the New York VA hospital. Dr. Chertok arrived in California to study Periodontics and Implantology at UCSF. He taught at the Dugoni School of Dentistry and UCSF dental school and continues to teach education courses to dentists and dental hygienists. Dr. Chertok is the attending periodontist in charge of periodontal education for the dental residents at the Veterans Hospital Healthcare System of Northern California at Mare Island. He is part of one percent of dental professionals providing the LANAP® FDA cleared laser procedure for gum disease and periodontal treatment. To learn more about Dr. Keith Chertok and his dental services, visit his website at http://www.berkeleyperiodontist.com and call 510-423-0748.