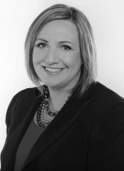 (PRWEB) August 12, 2014
On August 20, Medgate will be hosting a free webinar to discuss Root Cause Analysis. Medgate safety expert, Shannon Crinklaw, will join over 200 safety professionals to outline the impact of Root Cause Analysis and discuss best practices. She will argue that by making Root Cause Analysis central to their day-to-day activities, safety teams will significantly improve the safety of their workplace.
During the webinar, Shannon Crinklaw will explore different models of Root Cause Analysis, such as Five Why and Cause-and-Effect diagrams. The webinar will cover mistakes that organizations should avoid and explain the long term benefits. It will be a comprehensive overview of Root Cause Analysis, and will provide a firm foundation for any safety professional looking to improve their safety management systems.
This webinar is Medgate's second in its safety series, following the successful webinar on Successful Safety Risk Management Programs. Shannon Crinklaw has also published many whitepapers promoting safety best practices, such as Safety Record Management, Improving Safety Behavior and Improving SMS through Internal Audits.
To join the webinar, register for free on Medgate's website:
http://www.medgate.com/webinar/using-root-cause-analysis-improve-safety/
About Medgate
Medgate™ (http://www.medgate.com) is the leading global provider of software for environmental, health, and safety data management. Available in multiple languages, Medgate software is used across the globe in hundreds of the best known corporations and government entities.
Developed by certified EHS professionals, the Medgate software supports a safety / environmental management system approach. Using the robust software application, EHS professionals can manage incidents, mitigate risks, satisfy compliance requirements, identify problem areas, and measure performance.
About Shannon Crinklaw, CRSP, CHRP
Shannon Crinklaw is a Client Service Consultant with Medgate providing implementation and sustain services for Medgate clients globally. Shannon has worked in the safety and environmental field for over 10 years mostly in the private sector within manufacturing environments. She currently holds two certifications as a Canadian Registered Safety Professional and Canadian Human Resource Professional.
Shannon provides consultation to clients in the areas of implementation planning, work process review, training and sustain support. Prior to Medgate, Shannon's experience included work with recognized safety leaders within the automotive industry, where she was involved in various aspects of developing and executing Safety programs and involvement in the ISO 14001 certification. Shannon's broad experience in the occupational health and safety field enables her to bring a deep understanding of the needs of Medgate clients.