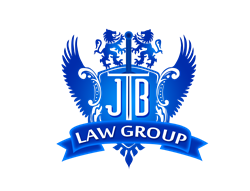 I find nothing more satisfying than helping real people win their rights from uncaring corporations.
Jersey City, New Jersey (PRWEB) July 31, 2014
An accomplished employment litigation advocate and enthusiast by background, Michael G. Radigan, has recently joined JTB Law Group, LLC, a nationwide law firm with a formidable track record in representing plaintiffs in individual and complex litigation. "We live in an age when corporations have more power, and seem to have more rights, than real people," Mr. Radigan said. "The Courts sometimes think corporations are people, but I have my doubts. I prefer representing real people. I find nothing more satisfying than helping real people win their disputes against uncaring corporations," Mr. Radigan added.
Mr. Radigan, a member of the bars of New York and New Jersey, has over 30 years experience in both state and federal litigation and has handled issues arising under employment laws including Title VII, Americans with Disabilities Act, the Family and Medical Leave Act, discrimination cases, fair employment practice laws, ERISA, state and federal wage-and-hour litigation, WARN, and internal investigations. He is actively affiliated with employment and litigation committees as a member of the American Association for Justice (AAJ) and is Secretary of the AAJ's ERISA and Disability Litigation Group and member of the AAJ's Employment Rights Group.
"I'm particularly excited about joining the JTB Law Group, which has a built a nationwide reputation for excellence in employment litigation, class actions, and mass tort cases, and which has recovered multi-million dollar results for its clients, often against huge entities that have grievously harmed employees and customers," Mr. Radigan added.
The JTB Law Group, LLC and its principal attorney, Jason T. Brown, are pioneers in class action and mass torts litigation. The Firm merges the best practices of a nationwide industry-leading litigation office with the personable touch of a small community firm. The firm actively and routinely litigates on behalf of women who have allegedly been injured as a result of hormonal products, such as pulmonary embolisms, deep vein thrombosis, strokes and death from Yaz, Yasmin, Ocella, and Gianvi. The firm is currently investigating alleged injuries from Benicar and Xarelto. The JTB Law Group also handles small-scale employment cases for hourly employees. The Firm prides itself on its care and concern for its clients, its passion for their cases, and its quest to obtain justice for them.
About the Firm – The JTB Law Group, LLC is located in Jersey City, New Jersey. Past results do not guarantee future success. This may be considered attorney advertising.