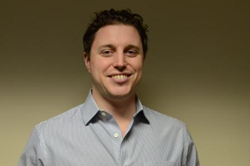 "I am happy to have the opportunity to reach a wider audience with this interview," says Matthew Zidow.
Roseland, NJ (PRWEB) August 04, 2014
Next Generation Trust Services, a third-party administrator of self-directed retirement plans, is taking its message about self-direction to a worldwide audience. Matthew Zidow, operations manager of the firm, will be interviewed on Tuesday, August 5, 2014 by Carol Blonder, host of "Networking Arizona" during afternoon drive time. The networking radio show is broadcast live, twice a week on Independent Talk KFNX out of Phoenix, Ariz. and streams live worldwide. Zidow's segment will be between 4:30 -5:00 p.m. Mountain/7:30 – 8:00 p.m. Eastern.
KFNX, an AM station, has one of the largest signals of any Phoenix radio station with 50,000 watts reaching almost 5 million people throughout all of Arizona and parts of California, New Mexico, Colorado, Nevada and Utah, and worldwide over 1100kfnx.com. Her show has been running for seven years from 3-5 p.m. on Tuesdays and Fridays. Each live interview is heard by thousands of listeners. Zidow will explain about how investors may build a more diverse, and potentially more lucrative, retirement portfolio by including nontraditional investments in their self-directed retirement plan. Self-direction allows for a broad array of alternative assets including real estate, commercial paper, precious metals, commodities, private placements and much more.
Next Generation is based in northern New Jersey and services clients nationwide through its website, http://NextGenerationTrust.com. Its management team speaks frequently on the topic of self-direction as a retirement wealth-building strategy. Founder and CEO, Jaime Raskulinecz has appeared on numerous talk radio programs about self-directed IRAs, real estate investments within IRAs, entrepreneurship, and finance; Sales and Marketing Manager, Jared Lopez presents webinars and seminars to real estate investment and financial planning groups on the many options and benefits of self-direction for real estate professionals, financial advisers, attorneys, and their clients. Both Zidow and Lopez have earned their CISP (certified IRA services professional) designation this year as part of their ongoing professional development.
For more information about self-directed plans (Traditional or Roth IRAs, SIMPLE and SEP IRAs and more), visit Next Generation Trust - Accounts or contact the firm's self-direction professionals at (888) 857-8058 or Info@NextGenerationTrust.com.
About Next Generation Trust Services
Next Generation Trust Services (NGTS), headquartered in Roseland, New Jersey, is a professional third-party administrator of self-directed retirement plans. NGTS provides education, administrative support, and account maintenance to individuals interested in self-directing their retirement portfolios with a wide variety of investments that are not typically found in an IRA, such as real estate, precious metals, notes and mortgages, private placements, accounts receivables, limited partnerships, hedge funds, and much more. Next Generation Trust Services serves clients globally via its website, http://www.NextGenerationTrust.com. For more information on self-directing a retirement plan, call 973-533-1880, 888-857-8058 (toll free), or e-mail Info@NextGenerationTrust.com.