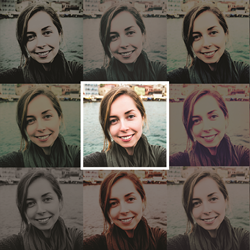 St. Louis, Mo (PRWEB) August 04, 2014
Castlewood Treatment Center for Eating Disorders has launched a branding awareness video with a critical message for individuals struggling with an eating disorder. By providing a caring therapeutic relationship that emphasizes daily hope, Castlewood guides and strengthens the client's belief in themselves. This atmosphere of hope helps develop the recovery skills and autonomous behaviors necessary to achieve a self-directed life free from destructive eating behaviors.
Four out of ten Americans suffer from an eating disorder, or know someone who has anorexia, bulimia, binge eating and other types of eating disorders. Both women and men have eating disorders, and there is no age limit. Castlewood provides comprehensive eating disorder treatment, and all levels to care, to men and women ages 16 and up.
Castlewood offers individualized treatment for eating disorders to clients and their families. This is essential, because the bio-psycho-social components of a person's eating disorder are extremely complex and personal. From a patient and family perspective, this effective client-centered care is apparent in the positive diversity of client testimonials. Castlewood offers an array of individualized and specialized programs at all three national centers: Castlewood in St. Louis, Missouri; Castlewood at Monarch Cove in Monterey, California; and at their newest facility, Castlewood at the Highlands, in Birmingham, Alabama. Another way Castlewood recognizes the unique aspects of their clients as individuals, and as a group with shared experiences, is through their Flexible Collegiate Program. The stressors of beginning college life can exacerbate eating disorder symptoms, and the Castlewood Collegiate program is designed to make this transition easier for adolescents with eating disorders through flexible programming hours.
As leading educators and advocates on eating disorder issues, Castlewood's professionals are dedicated to their clients and families, and to the wider community. Castlewood emphatically supports the positive promotion of body image in the media. Taking part in the new #NoFilter Campaign is an important example. With the increased availability and use of apps and software to alter photographic images, Castlewood is concerned at the parallel decrease in self-acceptance of unfiltered images. Lack of body image acceptance is strongly linked to eating disorders. Castlewood feels that portraying each person as uniquely beautiful, as opposed to photographically altered to achieve an artificial ideal of beauty, is a crucial step to achieving self-acceptance.
About Castlewood
Castlewood Treatment Centers provide client-centered care for individuals with all types of eating disorders, using the most effective evidence-based treatment approaches and best practices. A primary team comprised of a physician, a therapist and a dietitian implements compassionate care. Castlewood's licensed professional clinicians have decades of education and experience across a wide variety of specialties, and are fully accredited by the Joint Commission on the Accreditation of Healthcare Organizations and the Commission on Accreditation of Rehabilitation Facilities. For more information, visit http://www.castlewoodtc.com, http://www.monarchcovetreatment.com & http://thehighlandstc.com.