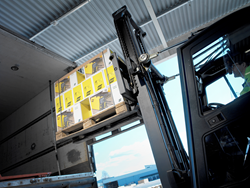 Florence, SC (PRWEB) August 05, 2014
ESAB Welding & Cutting Products has achieved ISO 9001, ISO 14001 and OHSAS 18001 recertification for its quality, environmental, and occupational health and safety management systems. This unique triple recertification covers all ESAB activities, people and units worldwide. ESAB was the first company in the industry to achieve all-inclusive external certification of these three key management standards. The comprehensive recertification, performed every three years, certifies all aspects of ESAB's global business and demonstrates the company's commitment to continuous improvement. One of the largest and most experienced manufacturers of welding and cutting products, ESAB's reach extends to almost every nation in the world, with more than 8,700 employees, and manufacturing facilities across four continents.
"ESAB is focused on excellence in all areas of the business and invests heavily in this effort across our global organization," said John Hagen, vice president, Global Quality and EHS. "This distinguished worldwide recertification reflects our corporate philosophy of continuous improvement. By constantly striving to identify areas to advance our operational processes, product quality and customer service, we operate more efficiently, provide greater value to our customers, a safer working environment for our employees, and reduce our impact on the environment. As a result, we strengthen our global brand."
The International Organization for Standardization (ISO) is the world's largest developer and publisher of International Standards. Its stringent criteria are recognized in nearly 200 countries around the world. Developed through global consensus, ISO standards help break down barriers to international trade. For more information about ISO, visit http://www.iso.org.
ISO 9001 certification validates that ESAB's quality processes and systems meet specific criteria for ensuring consistent and continuously improving quality systems that fulfill customer requirements.
ISO 4001 certification promotes efficient and effective environmental initiatives, including global warming countermeasures, elimination of hazardous chemical substances from products, and establishment of a product recycling system. This certification strengthens ESAB's environmental initiatives geared toward greater sustainability.
OHSAS 18001 is widely viewed as the world's most recognized occupational health and safety management systems standard. This management system aids ESAB in consistently identifying and controlling health and safety risks; reducing the potential for accidents; supporting legislative compliance; and improving overall operating performance.
ESAB Welding & Cutting Products is a recognized leader in the welding and cutting industry. From time-honored processes in welding and cutting to revolutionary technologies in mechanized cutting and automation, ESAB's welding consumables, equipment, and accessories bring solutions to customers around the globe. For more information, visit http://www.esabna.com or call 1-800-ESAB123.