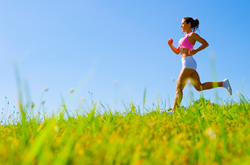 Combining the pore-clogging ability of sweat with its high sodium levels means men and women should pay extra attention to the skin during the summer.
Dallas, TX (PRWEB) August 05, 2014
A staunch advocate for women's health issues and owner of the famous, upscale Salon Lucien, Mary Crosland has spent years studying the skin's response to external and internal influences responsible for blemishes, excess oil, clogged pores and premature wrinkling. Although perspiration is necessary for cooling the body when the body's internal temperature rises, it can create skin issues if not addressed and removed with the proper techniques and skin care products.
Maximum perspiration output of a healthy adult could reach several pints per day, depending on genetics, weight-to-height proportions, age and level of physical activity exerted by the adult. During the summer, people sweat more without being physical active because the climate is either warm and dry or warm and humid. In addition, sweat is high in sodium and exerts an immediate drying affect on damp skin exposed to air.
Combining the pore-clogging ability of sweat with its high sodium levels means men and women should pay extra attention to the skin during the summer as well as before, during and after a workout. To help prevent blemishes and keep skin appearing healthy and clean, skin care expert Mary Crosland recommends the following:

Gently wipe off excess sweat with a clean towel. Never use bare hands or someone else's towel. Both contain huge amounts of bacteria that could inflame existing blemishes and stimulate development of new ones.
Don't remove sweat from the face or body with one towel. Again, the risk of bacterial contamination is high when only one towel is used.
Using a hydrating, foaming cleanser to rid facial pores of sweat-based toxins.
Splash cool, fresh water on the skin after cleansing. This tightens pores and prevents the urge to "rub" the face with a towel.
Before working out, drink plenty of water to keep the body and skin hydrated. Dehydration affects many people during the summer, especially those who workout or engage in rigorous physical activity outside in the sun.
Prevent sodium-rich sweat from drenching the face by wearing an absorbent headband.
Although exercise is one of the best "skin care" products available, Mary Crosland warns that leaving sweat to evaporate on the face without properly removing it will make skin feel tight and dry. The sodium in sweat is a desiccant, which means it extracts or absorbs the water out of anything with which it comes in contact. While sweat may make the skin temporarily supple and elastic, it will eventually start dehydrating the skin, which is why skin feels tight and inflexible after perspiration dries completely.
About Mary Crosland
Mary Crosland is a talented businesswoman and an advocate for women's health and safety. She received a BBA from Southern Methodist University in Dallas. As a patient and informed consumer, Mary felt the need for a guide to educate women on how to make safe and effective plastic surgery decisions, and helped develop the three magic questions to lead the consumer to safety.
For more health and beauty information from Mary Crosland, refer to Mary Crosland's new book Navigate Your Beauty: Smart and Safe Plastic Surgery Solutions. Connect with Mary Crosland at http://www.navigateyourbeauty.com and on Twitter @mkcrosland.