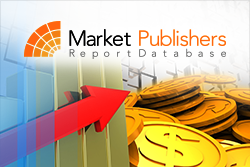 London, UK (PRWEB) August 04, 2014
Thailand's card payments channel is expected to grow in both value and volume terms over the forecast period. In terms of the number of cards in circulation, the card and payments channel is anticipated to grow from 119.5 million in 2013 to 179.7 million in 2018, posting a CAGR of 7.26% over the forecast period. In terms of transaction value, the channel is set to increase from USD 244.5 billion as of 2013 to reach USD 353.8 billion by 2018-end, at a forecast-period CAGR of 6.7%. The factors fuelling the growth in the sector include modernisation of payment infrastructures, increased income per person, and a high influx of foreign banks that have brought with them branch expansion opportunities and technology innovations. With banking customers becoming more sophisticated, banks are differentiating their offerings and consequently card customisation for specific customer groups is assuming significance.
Outbound tourist expenditures are forecast to increase at just over 6.45% CAGR to reach USD 7 billion in 2018, spurred by healthy economic growth and a hike in disposable income levels. Banks are also adding discounts, reward points and free insurance cover to their offerings. The e-commerce and travel industries' robust development is anticipated to stimulate the channel's growth.
Comprehensive research report "Thailand's Cards and Payments Industry: Emerging Opportunities, Trends, Size, Drivers, Strategies, Products and Competitive Landscape" worked out by Timetric is now available at MarketPublishers.com.
Report Details:
Title: Thailand's Cards and Payments Industry: Emerging Opportunities, Trends, Size, Drivers, Strategies, Products and Competitive Landscape
Published: July, 2014
Pages: 100
Price: US$ 3,995.00
http://marketpublishers.com/report/finance_services/cards/thailands-cards-n-payments-industry-emerging-opportunities-trends-size-drivers-strategies-products-n-competitive-landscape.html
The research study is a trustworthy source of high-level information and critical insight into the Thai cards and payments industry. It provides current valuations for the country's cards and payments sector for 2013 along with granular forecasts to 2018, scrutinises the various drivers impacting the industry, offers a deep look at key regulations governing the national cards and payments market space. The research report gives an unbiased assessment of the competitive dynamics in the market alongside presenting profiles of the top industry players. Furthermore, key marketing strategies chosen by banks and other establishments for selling different card types in Thailand are reviewed in the study as well.
Reasons to Buy:

Take informed business decisions being equipped with trustworthy historical and actual data pertaining to the market and each of its sub-sectors.
Get deep insights into the trends prevailing in the market and identify the opportunities for growth.
Assess the competitive landscape and learn more about leading companies, which will facilitate the process of selecting potential business partners.
Stay informed about the main marketing strategies utilised by industry players.
Gain unbiased insight into the regulative environment in Thailand.
Get a glimpse at the development path of Thai cards and payments sector till 2018.
More comprehensive market research reports by the publisher can be found at Timetric page.