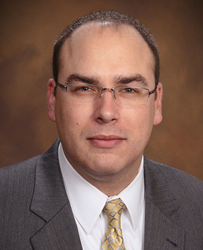 The National Title Professional designation represents a career spent trying to advance the title industry and the public perceptions of it.
Miami, Fla. (PRWEB) August 05, 2014
Michael L. Rubin, state agency manager for North American Title Insurance Co. (NATIC) in Illinois, Minnesota and Wisconsin, has earned the National Title Professional (NTP) designation. Only 34 title professionals across the nation have received the NTP designation, given by the American Land Title Association (ALTA) to recognize land title professionals who demonstrate the knowledge, experience and dedication essential to the safe and efficient transfer of real property.
ALTA is the national trade association representing more than 5,000 title insurance companies, title and settlement agents, independent abstracters, title searchers and real estate attorneys.
"I've always been a proponent of the title industry's taking steps to advance the professionalism of its members, which also helps the public understand its tremendous value," said Rubin. "In a real estate transaction, real estate agents and brokers, attorneys and bankers are all certified and accredited. Yet, the title company representatives who handle all the paperwork and the funds in many cases had no way to distinguish themselves.
"The National Title Professional designation fills that void and for me, it represents a career spent trying to advance the title industry and the public perceptions of it," added Rubin. "In short, the NTP program was something I felt I had to be a part of, and I'm pleased to be recognized for taking the steps to go through the designation program."
ALTA's NTP designation program includes certain prerequisites for state licensure, certification from a state or regional land title association, involvement with state and national title organizations, and training and education from the ALTA Land Title Institute, including training on ethics in the title industry.
Rubin joined NATIC in late 2013. He has been in the title industry for more than 16 years, most recently as president of a title agency located just north of Chicago. He is active in the Illinois Land Title Association (ILTA), serving on its board of directors, in addition to the settlement services, communications and education committees – including a subcommittee to create an ILTA certification program. He is also a member of ALTA and the Wisconsin Land Title Association, where he serves on the education committee. Rubin is located in the Chicago area and may be reached at (866) 596-2842.
About North American Title Insurance Co. (NATIC)
North American Title Insurance Co. (NATIC) is a seasoned title insurance underwriter, helping title agents to achieve the goal of true business success for over 50 years. NATIC conducts real estate settlement services in 38 states. NATIC earned the reputation as the "underwriter next door," because their decision makers and associates are easy to reach and their processes are quick and straight forward. The NATIC agency application process is fast and transparent for qualified agents. NATIC has a one-hour underwriting response guarantee that is unparalleled in the industry.
NATIC is the largest capitalized company in Peer Group 2, which groups companies with capitalization between $25 million and $100 million as determined by Kroll Bond Rating Agency, Inc. NATIC is ranked 7th by The Performance of the Title Insurance Underwriters© in terms of cash or cash equivalents. North American Title Insurance Co. maintains over $82 million* in cash or invested assets. This represents over 96 percent of the company's assets and is characteristic of the most important attribute to title protection, namely, financial responsibility. *As of 12/31/2013
Demotech, Inc. awarded NATIC a rating of: A' (A Prime) Unsurpassed. A.M Best rated B++ (Good). NATIC is headquartered in Miami, Fla. To learn more, visit http://www.natic.com