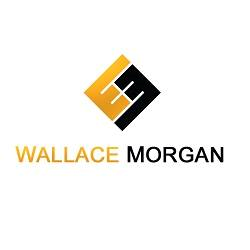 Loyal customers are essential to becoming a successful business.
New York (PRWEB) August 07, 2014
Putting the customer first is the number one rule in business, providing the customer with a good service will keep them returning again and again. Good customer service can provide a competitive edge over a similar company. For example, if two companies are selling similar products/services for similar prices, putting extra efforts into customer service may be the thing that gives one brand the competitive advantage over the other.
About Wallace Morgan: http://www.wallacemorgan.com/
Loyal customers are essential to becoming a successful business. Loyal customers are worth more to a brand than a potential prospect. Firstly, it costs a huge sum to attract new prospects compared to the cost of holding on to customers that have already bought from the brand. These faithful customers can help increase brand awareness, effectively becoming a free sales force for the brand by spreading news of their good experience through word-of-mouth recommendation. Studies have also proven that it is easier to sell new products to customers that have bought from the brand before than it is to sell to a new prospect.
However, direct marketing firm Wallace Morgan says they know that customer service can sometimes break down. Accidents happen; things that are sometimes out of the businesses control. For example, freak weather making it impossible to ship a product on time, a computer system failing, or a vital employee too sick to work on the one day you cannot possibly find cover. But Wallace Morgan says that there can be opportunity for success hidden inside a company's worst moments; the opportunity to bring a customer closer to the brand. The firm urges businesses to learn to handle service breakdowns well enough that they can actually help create loyal customers.
Wallace Morgan has issued their four point expert recovery strategy and highlights the importance of training employees to respond to each service failure with the specific sequence.
Step One: Apologise and ask for forgiveness. Make sure it is a sincere apology and not a fake, "I'm sorry if you feel that way."
Step Two: Review the complaint with the customer. Let them explain what has gone wrong in the customer experience from the customer's view and let them offer suggestions as to what should be done to fix it.
Step Three: Fix the problem and then follow up. Either resolve the issue in the next twenty minutes or at least return to the customer within the twenty minutes to check on them and explain the progress that has been made. Even when things have been fixed, follow up again to show continued concern and appreciation.
Step Four: Document the problem in detail to be able to permanently fix the defect by identifying trends. Note what went wrong and how it was resolved.
Wallace Morgan specialise in direct marketing which offers an incredibly high level of customer service by connecting with customers on a face-to-face basis. This method creates a personal connection between brand and customer, so maintaining this high level of customer service is important. The firm believe that these four steps are the answer to keeping loyal customers should things ever go wrong.