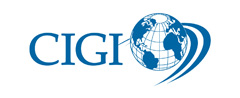 Waterloo, Canada (PRWEB) August 06, 2014
The state of schooling in Kenya's Dadaab refugee camps, and implications for Somalia's future leaders living in the camps, highlights the need for humanitarian assistance to prioritize funding for education, according to a new policy brief issued by the Centre for International Governance Innovation (CIGI).
In CIGI Policy Brief No. 47, "Education in Emergencies: The Case of the Dadaab Refugee Camps," Hayley MacKinnon argues that "a global commitment is required to prioritize funding for education in emergencies in order to meet internationally accepted minimum standards in delivery."
In looking at the Dadaab refugee camps, located in Kenya's North Eastern Province and home to over 520,000 mainly Somali refugees, she says "the dismal state of the educational environment…and the lack of higher education options gives Somali youth ample reason to drop out of school, thus eliminating their hopes for a brighter future for themselves and their families." In this situation, the youth "are left exposed to the risk of recruitment by armed groups, such as Somalia's Al Shabaab."
MacKinnon makes four recommendations on how international actors can help the situation for refugees in the Dadaab camps:
1. Implementing organizations entrusted with providing education in the camps should focus their grant writing for funding in support of human capacity building and infrastructure improvement to provide a safe learning environment.
2. The UNHCR and funding partners should work together and with their own countries' donors to prioritize aid to the Dadaab refugee camps with a special focus on the education sector.
3. Funding for education should be added to all humanitarian appeals, and education should be included as the fourth core pillar of humanitarian aid.
4. Inter-agency advocacy should be enhanced to make education a priority in humanitarian emergency response and an integral part of the planning and provision during rapid onset, slow onset and protracted emergencies. Consistent and pooled funding available to be mobilized to provide education in emergencies should be developed through collaboration.
"Education in emergencies…not only provides a safe environment for children to learn, but also represents the possibility of a better life for future generations," says MacKinnon. "By ensuring access to education for children of school going age in Dadaab, there is a greater chance they can recover from the traumatic experiences of their past by providing a safe environment to learn in."
To download and read a free PDF copy of "Education in Emergencies: The Case of the Dadaab Refugee Camps," please visit: http://www.cigionline.org/publications/education-emergencies-case-of-dadaab-refugee-camps.
ABOUT THE AUTHOR:
Hayley MacKinnon is the interim manager of evaluation and planning for CIGI. She first joined CIGI in 2012 as project and research coordinator for the Africa Initiative. Hayley holds a B.A. in political science and psychology from Western University and an M.A. in human security and peacebuilding from Royal Roads University. She also obtained a certificate in international development from the University of British Columbia. Prior to her tenure at CIGI, Hayley was a project officer with CARE Canada in Ottawa, where she assisted with humanitarian assistance and emergency response projects focused on Afghanistan, Pakistan, Côte d'Ivoire, Djibouti, Ethiopia, South Sudan and Haiti. During the height of the 2011 crisis in the Horn of Africa, she spent four months working in the Dadaab refugee camps in Kenya.
MEDIA CONTACT:
Kevin Dias, Communications Specialist, CIGI
Tel: 519.885.2444, ext. 7238, Email: kdias(at)cigionline(dot)org
The Centre for International Governance Innovation (CIGI) is an independent, non-partisan think tank on international governance. Led by experienced practitioners and distinguished academics, CIGI supports research, forms networks, advances policy debate and generates ideas for multilateral governance improvements. Conducting an active agenda of research, events and publications, CIGI's interdisciplinary work includes collaboration with policy, business and academic communities around the world. CIGI was founded in 2001 by Jim Balsillie, then co-CEO of Research In Motion (BlackBerry), and collaborates with and gratefully acknowledges support from a number of strategic partners, in particular the Government of Canada and the Government of Ontario. For more information, please visit http://www.cigionline.org.
-30-