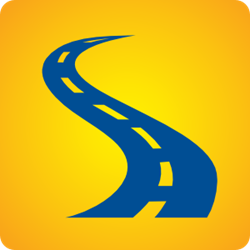 Boston, MA (PRWEB) August 10, 2014
Dynamic Path announced that the NASM Personal Trainer certification exam is the next test students can prepare for with free practice tests provided by the education company.
Students preparing to take the National Academy of Sports Medicine's Certified Personal Trainer Certification Exam can work through nearly 500 NASM practice test questions provided by Dynamic Path's certified personal trainers. Students can rest assured that review materials are accurate and up-to-date.
Dynamic Path's review questions come in multiple-choice formats, and provide detailed explanations to each question — perfect for creating a deeper understanding of relevant topics. Students working towards careers in personal training can review and learn through a self-guided study mode before moving onto timed quizzes to test new skills.
For the NASM Personal Trainer exam, 473 questions cover exercise technique, nutrition, assessment, exercise program design, administration and client relations, professional practice and responsibilities, and relevant scientific research students should know about.
Dynamic Path provides 25 review questions free of charge to students preparing for the NASM exam. Students looking for additional practice test questions can purchase access to the NASM review bank for only $6.99. Accessing review materials is easy through free desktop or mobile device apps for iOS, Android, and MacOS.
Victoria Slingerland, CFO and co-founder of Dynamic Path, said Dynamic Path's testing system allows individuals of a variety of career fields and interests to pursue degrees and certification successfully. "Dynamic Path looks to help students in countless industries to practice the skills they'll need to succeed not only in school, but as a working professional," she said.
About Dynamic Path:
Dynamic Path is a test prep app and website enterprise based in Boston. Dynamic Path prides itself on providing low-cost test prep for over 100 professional and academic standardized exams, including high school and college admissions tests, IT certification exams, business and professional development exams, teaching exams and medical board exams