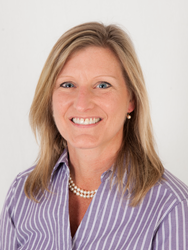 I have no doubt that we can provide truly effective solutions to clients in response to healthcare reform.
Hamden, Connecticut (PRWEB) August 07, 2014
VantagePoint Healthcare Advisors (VantagePointconsult.com) has increased their capability, adding depth and breadth to their team with the hire of Cristine Vogel, M.P.H., as a senior consultant. She will be assisting clients with strategic planning and marketing initiatives in response to the Affordable Care Act (ACA), and with the Certificate of Need (CON) process. Her addition supports the continued expansion of VantagePoint services that support health care clients dealing with mergers and affiliations, compliance and other challenges requiring specialized expertise.
About this new infusion of talent, Susan Prior, VantagePoint President and COO, says, "We are delighted to welcome Cristine to our team. She has a comprehensive understanding of the CON [Certificate Of Need] process. Her work within Connecticut health systems and as the former Commissioner of the Office of Health Care Access, as well as her national work with the Affordable Care Act will bring a tremendous depth of expertise to our firm and to our clients."
Cristine brings over 25 years of experience in the health care industry and a comprehensive knowledge of health care reform and health system planning. She is a proven thought leader and business strategist with expertise in matters related to the impact of the ACA on consumers, providers and health plans. In response to her new position, Cristine says, "It's gratifying to find such a great fit for my experience within the VantagePoint mission. I have no doubt that we can provide truly effective solutions to clients in response to healthcare reform." Further she adds, "I love that I'll be working once more from a headquarters in Connecticut."
As Commissioner of OHCA for seven years, she ruled on over 300 Certificate of Need decisions, chaired several cabinet-level committees, conducted and published numerous research articles on issues such as inpatient hospital utilization, preventable hospitalizations, and hospital financial challenges. In addition, she developed and testified on behalf of proposed legislation that impacted patient access, provider viability and overall health system quality. As the Governor's Special Advisor for Health Care Reform, she was appointed as the lead person to implement the federal health care reform strategy and attended meetings organized by the U.S. Department of Health and Human Services (HHS) to initiate the designing of the Health Insurance Exchange for Connecticut. Recently she was providing consulting services related to the implementation of the ACA to state and federal government clients, providers and health plans.
About Vantage Point Healthcare Advisors
With offices in Connecticut and New York, VantagePoint provides financial and legal advisors, physician practices and healthcare organizations with a full range of consulting services, including Revenue Cycle Review, Credentialing, Compliance, Healthcare Strategy and Mergers and Acquisitions. Their staff is comprised of medical industry experts, including certified compliance officers, coders and trainers, accountants, credentialing professionals, medical practice executives, and information technology specialists.