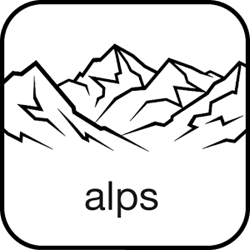 San Jose, CA (PRWEB) August 07, 2014
The team at PeakFinder LTD recently published a two-page marketing brochure detailing the compatibility of its popular travel application with Intel® Atom™ tablets for Android*. The mountain exploration app allows its users to familiarize themselves with the complete area of the Alps, including 30,000 specific peaks.
The document describes the productive partnership that developed between PeakFinder LTD and Intel®, which enabled the mountain adventure app to be enhanced and available for an expanded audience of users. The powerful platform of Android* tablets allows the informative app to vividly come to life for its users. The brochure elaborates on the wide range of options made available on Android* tablet devices.
Recently optimized for the efficient capabilities of Intel Atom tablets for Android*, PeakFinder provides gorgeous imagery in 360° Panorama views on the device. As an Intel® Software Partner, PeakFinder LTD benefited from the advantages of a broad portfolio of technical and support services within the Intel® Developer Zone.
About PeakFinder:
In 2010, Fabio Soldati founded PeakFinder LTD and brought the PeakFinder app to market. It has become one of the most successful apps in product selections for outdoor exploration. For more information, please visit: http://www.peakfinder.org/.
Intel, the Intel logo and Intel Inside are trademarks of Intel Corporation in the U.S. and/or other countries.
*Other names and brands may be claimed as the property of others.
Copyright © 2014 Intel Corporation. All rights reserved.