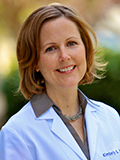 Washington, DC (PRWEB) August 06, 2014
As more and more women are having pregnancies later in life, egg freezing technology has become a more commonly discussed option. Many women are wondering, "What exactly is egg freezing? Is this right for me? Can I afford it?" These questions and many others will be addressed on Tuesday, August 12, 2014 at Shady Grove Fertility's signature "Wine and Freeze" informational seminar. This seminar will be held at the Shady Grove Fertility's K Street Office in downtown Washington, DC with medical presentation presented by reproductive endocrinologist, Kimberly S. Moon, M.D.
"At Shady Grove Fertility, we take great pride in our personalized approach to treatment. With a newer technology like egg freezing, the casual yet informational atmosphere of a seminar allows conversation to thrive and the relationship to begin," says Dr. Moon.
Shady Grove Fertility, one of the nation's largest and most progressive fertility centers, began freezing eggs in 2009 using vitrification – a is a cutting edge fast freeze medical technology – to effectively freeze eggs. Prior to vitrification, egg freezing was unreliable as the slow-freeze technology created ice crystals inside the eggs, thus ruining them for future use.
While vitrification does increase success rates, there are personal factors that can also affect egg freezing. Shady Grove Fertility's doctors and staff have been educating patients about age, BMI, and family history in order to help patients have optimal chances for success using frozen eggs, in the future.
As fertility treatment options evolve to provide women with more roads to motherhood, Shady Grove Fertility is committed to making treatment accessible to more women by creating and offering unique patient protocols, programs, and financial options. Our egg freezing seminar is an excellent first step in learning about this exciting new opportunity that many women have already embraced.
WHAT: Egg Freezing Seminar
WHEN: Tuesday, August 12, 2014
WHERE: Shady Grove Fertility Washington, DC - K Street Office
2021 K Street NW Suite 701 Washington, DC 20006
TIME: 6:30 PM
REGISTRATION: http://www.shadygrovefertility.com/webform/egg-freezing-seminar
About Kimberly S. Moon, M.D.: Kimberly S. Moon, M.D. received her medical degree from Georgetown University in Washington, DC. At Georgetown she also went on to complete her residency in Obstetrics and Gynecology. Dr. Moon then completed a three-year fellowship in Reproductive Endocrinology and Infertility at the National Institutes of Health in Bethesda, MD. Dr. Moon has had several published research projects and received the American Society of Reproductive Medicine recognition for In-Training Award for research. Dr. Kimberly Moon was raised in Maryland and has always called the Washington, DC area home. She is married and enjoys competitive sailboat racing, as well as traveling.
About Shady Grove Fertility: Shady Grove Fertility is America's largest and most progressive fertility center. 29 reproductive endocrinologists as well as PhD scientists, geneticists and 480 highly specialized staff care for patients in 17 full-service offices and 5 satellite locations throughout the Philadelphia, Baltimore, and Washington, DC metropolitan areas. SGF offers a comprehensive range of treatment options for those needing fertility treatment or egg freezing, as well as resources to comprehensively address patients' needs - medical, emotional, and financial. For patient convenience, IVF retrievals for fertility treatment and egg freezing are now performed at three regional Centers in Rockville, MD, Baltimore, MD and Chesterbrook, PA.