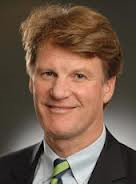 Mental illness is more common than heart disease, cancer and other health concerns, and we must make sure we approach treatment just as we would other medical conditions.
MASON, Ohio (PRWEB) August 18, 2014
As the Lindner Center of HOPE celebrates its sixth anniversary this month, the facility that provides scientifically-advanced care for those suffering with mental illness has made a global impact, helped to increase public awareness about mental and addictive disorders, and continues to raise funds to support demand for treatment.
When the center opened in 2008, it was the first free-standing behavioral health center built nationwide since 2001. And today, the 36-acre campus based in Mason has become one of the most sought-after facilities in the country.
"We wanted to provide a place where people suffering with mental illness could get some of the best treatment in the United States," said President and CEO Paul Keck. "I am proud of the positive strides our team has made in helping patients recover their lives, but we still face so many challenges – from insufficient coverage by insurers to the stigmas associated with mental illness. We have to do our part to shift the narrative."
Keck cites national statistics that show mental illness is the country's primary health problem. Twenty percent of adults in the United States suffer from mental illness according to the Substance Abuse and Mental Health Services Administration. Left untreated, mental illness leads to lost productivity in the workplace, places a strain on families, and leads to unnecessary incarceration.
The growth of the center and the rise in the number of patients it has treated over six years suggests there was a gap between the need for care and the availability of care. Consider the Center has:

Served more than 23,000 patients from 48 states and seven countries.
Had more than 7,000 hospital admissions.
Had more than 225,000 outpatient visits.
Served more than 700 patients at Sibcy House, the 10-day short-term intensive adult treatment program.
Created a 21-day adolescent diagnostic treatment program.
The Center is now in the midst of a $15 million Advancing HOPE Campaign, and has raised $11.1 million. The funds will allow the Center to continue to support mental health research, and provide mental health programs and services.
"We are so grateful for people who understand the importance of diagnosing and treating mental illness, and their support is crucial to our long-term success," Keck said. "Mental illness is more common than heart disease, cancer and other health concerns, and we must make sure we approach treatment just as we would other medical conditions."
Lindner Center of HOPE provides excellent, patient-centered, scientifically-advanced care for individuals suffering with mental illness. A state-of-the-science, mental health center and charter member of the National Network of Depression Centers, the Center provides psychiatric hospitalization and partial hospitalization for individuals age 12-years-old and older, outpatient services for all ages, diagnostic and short-term residential services for adults and adolescents, intensive outpatient program for substance abuse and co-occurring disorders for adults and research. The Center is enhanced by its partnership with UC Health as its clinicians are ranked among the best providers locally, nationally and internationally. Together Lindner Center of HOPE and UC Health offer a true system of mental health care in the Greater Cincinnati area and across the country. The Center is also affiliated with the University of Cincinnati (UC) College of Medicine.
ons.com