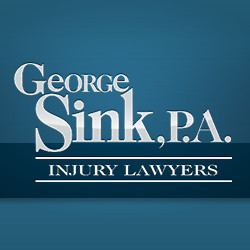 North Charleston, SC (PRWEB) August 06, 2014
The South Carolina law firm of George Sink, P.A. Injury Lawyers has announced its partnership with Cell Phones for Soldiers, a nonprofit organization committed to helping active duty military members and veterans connect cost-free with their loved ones at home. As part of the partnership, the firm will be serving as a certified drop-off center where local residents can drop off any unneeded cell phones – including broken phones – through October.
Cell Phones for Soldiers was founded in 2004 by 12- and 13-year-old Robbie and Brittany Berquist. Since its founding, the organization has helped numerous military families stay in contact with their loved ones serving overseas by providing free communication tools. To date, Cell Phones for Soldiers has provided an estimated 3.3 million prepaid calling cards and more than 204 million minutes of talk time, at no cost to the soldiers. The organization has also recycled more than 10.8 million cell phones, which plays a significant role in reducing the impact on landfills.
Cell Phones for Soldiers will be placing a collection box at the firm's North Charleston office, one of its nine office locations across South Carolina. Local residents can drop off any used cell phones in the collection box, including broken phones. Mobile phones of all types and from all service providers are accepted. Each $5 contribution, or a donated phone valued at $5, will provide service men and women with 2.5 hours of free talk time. The collection box will remain in place through October 30th and will be located at:
7011 Rivers Avenue, Suite 105
North Charleston, SC 29406
As a firm that has long supported military members and veterans, George Sink, P.A. Injury Lawyers is proud of its partnership with the Cell Phones for Soldiers charity. George Sink, the firm's founding attorney who is himself a Marine Corps veteran, looks forward to working with the local community in the coming months.
George Sink, P.A. Injury Lawyers is a full-service law firm that serves residents throughout South Carolina in the areas of personal injury, Social Security disability, and workers' compensation. In addition to helping injured South Carolinians and their families, the firm also supports a number of charitable organizations. More information about the firm can be found at: http://www.sinklaw.com.