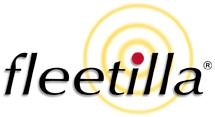 'Receiving this award is a testimony to our breakthrough power management, motion detection, long-life battery and coverage sensing technologies,' said Pradeep Kumar, President and Chief Executive Officer at Fleetilla.'
Trenton, Mich. (PRWEB) August 07, 2014
Fleetilla, a provider of fleet tracking and communications solutions, announced today that it has been selected with Aeris, the M2M provider for Fleetilla's FL950 Series, for the 2014 M2M Evolution Asset Tracking Award from M2M Evolution Magazine, the leading publication covering the machine to machine movement.
Fleetilla and Aeris were recognized for the asset tracking application, a battery-powered solution for fleet management that locates and manages trailers, generator sets, construction equipment, roll-off boxes, frac tanks and more.
Aeris's connectivity service led to an increase in network reliability, reduced latency, and provided an "always on" solution. Furthermore, the FL950 Series offers a battery life for up to 10 years. As a result of the collaboration with Aeris, Fleetilla not only met its needs, but also improved solution performance and experienced tremendous business growth.
"Receiving this award is a testimony to our breakthrough power management, motion detection, long-life battery and coverage sensing technologies," said Pradeep Kumar, President and Chief Executive Officer at Fleetilla. "Beyond being honored for the award, the greatest result of this product is the satisfaction of the end user."
"We are delighted to have received the M2M Evolution Asset Tracking Award with Fleetilla for the FL950 Series," said Raj Kanaya, Chief Marketing Officer at Aeris. "The M2M services we provide give Fleetilla the flexibility and optimization capabilities necessary to thrive in a competitive market, and we look forward to our continued collaboration."
"It is my pleasure to recognize Fleetilla and Aeris with a M2M Evolution Asset Tracking Award for its excellence in innovation," said Carl Ford, CEO & Community Developer, Crossfire Media. "As a leader in this rapidly evolving industry, I look forward to seeing more future successes."
Winners will be featured in the third quarter edition of M2M EVOLUTION MAGAZINE.
For more information, please visit http://www.tmcnet.com.
####
About Fleetilla, LLC
Fleetilla (http://www.fleetilla.com) offers real-time GPS vehicle, trailer and asset tracking, and fleet management hardware, software and services. Fleetilla can track and manage car fleets, truck fleets, delivery vans, install and service vehicles, mobile generator sets, construction equipment, bus fleets, motorcycles, ATVs, trailers, yard equipment, roll-off boxes and other mobile assets using Fleetilla's products and services. Fleetilla's solutions are applicable in any business/industry that needs to manage mobile personnel and assets.
About TMC:
TMC is a global, integrated media company that supports clients' goals by building communities in print, online, and face to face. TMC publishes multiple magazines including Cloud Computing, M2M Evolution, Customer, and Internet Telephony. TMCnet is the leading source of news and articles for the communications and technology industries, and is read by as many as 1.5 million unique visitors monthly. TMC produces a variety of trade events, including ITEXPO, the world's leading B2B communications event, as well as industry events: 3D Printing Conference & Expo; Asterisk World; AstriCon; (CVx) ChannelVision Expo; Cloud4SMB Expo; DevCon5 - HTML5 & Mobile App Developers Conference; M2M Evolution Conference & Expo; Mobile Commerce Zone Conference & Expo; SecureIT; StartupCamp; Super Wi-Fi Summit; SIP Trunking-Unified Communications (News - Alert) Seminars; Wearable Tech Conference & Expo; WebRTC Conference & Expo; and more. Visit TMC Events for additional information.
Media Contacts:
Fleetilla Contact:
Marty Rocca
734-676-5100 ext 200
mrocca(at)fleetilla(dot)com
TMC Contact:
Rebecca Conyngham
Marketing Manager
203-852-6800, ext. 287
rconyngham(at)tmcnet(dot)com