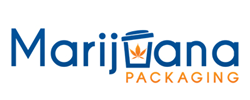 being able to carry compliant containers tailored to states such as Colorado and Washington keep our customers coming back, knowing that they can get high quality compliant containers along with other retail products, all in one place
Denver, CO (PRWEB) August 07, 2014
In a recent report by Reuters, the Colorado Department of Revenue has issued new rules designed to tighten the legal marijuana industry's distribution and sales of medical marijuana to the public. Under the new and more restrictive guidelines issued by the Colorado task force, serving sizes of marijuana will be restricted to 10 mg of THC or lower, and higher standards for marijuana labeling as well as child resistant packaging will be enforced on a state level.
According to Reuters, the new child proof packaging and health warning label requirements will have to be met by manufacturers before they are even shipped to marijuana stores. Marijuana enforcement advocates such as Rachel O'Bryan of Smart Colorado, see the new regulations as another way to protect children and beginning users from abusing cannabis. "Will this solve all the problems? No, but it's a step in the right direction," said O'Bryan to Reuters news sources.
Leading marijuana supplies distributors such as A&A Packaging have been mindful of this latest series of rules and regulations and are doing everything they can to keep their position at the head of the pack. Recently, A&A Packaging announced its new line of Phillip's RX pop top dispensary containers, which were certified under strict child resistance and compliance guidelines by the CPSC and ASTM government standards.
A representative for A&A Packaging commented on the new addition to their packaging line and said that "being able to carry compliant containers tailored to states such as Colorado and Washington keep our customers coming back, knowing that they can get high quality compliant containers along with other retail products, all in one place."
A&A Packaging offers a unique selection of certified labeling, bottles, jars, vials for the marijuana dispensary retail markets, and a host of supplies for the smoke shop industry. A&A Packaging's ASTM approved marijuana dispensary containers have been designed to meet the child safety specifications in accordance with Title 16 CFR 1700 of the Poison Prevention Packaging Act. To learn more about how A&A Packaging can assist with the growth of your marijuana business, call (888) 315-2453 or visit their website at http://www.marijuanapackaging.com.
For additional information on this report by Reuters, visit the article published on 8/2/2014: http://www.reuters.com/article/2014/08/02/us-usa-marijuana-colorado-idUSKBN0G200S20140802.