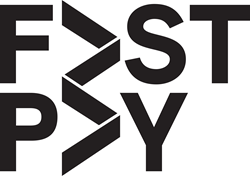 Los Angeles, CA (PRWEB) August 07, 2014
FastPay, the definitive finance platform for digital media, is pleased to announce the appointment of Secil Baysal as its Chief Operating Officer, effective immediately. As COO, Baysal's primary responsibilities will include expanding FastPay's existing lending relationships with vendors and clients and driving new product development throughout the company's portfolio of financial workflow and debt solutions.
"Media transactions are increasingly transitioning to digital and programmatic formats, and FastPay is at the forefront of automating and accelerating the entire digital media payment cycle," says Jed Simon, CEO. "Secil's leadership and experience in developing financial platforms will prove invaluable as FastPay continues to grow its market share and develop new financial solutions for the digital media economy."
Secil has over 15 years of experience in alternative lending and developing public and private financial institutions globally. Beginning his career as a consultant in the financial technologies practice at McKinsey & Company, Baysal then ran the thin-file credit division at Capital One. After Capital One, Baysal was the GM of the network business at Green Dot, eventually helping the company reach $500 million in revenues and completing a successful IPO. Most recently, Baysal has served as the US country head for the UK-based lender Wonga.
"Small and mid-sized businesses in the digital economy are particularly underserved and misunderstood by traditional lenders," says Secil Baysal. "FastPay is directly tackling this challenge as the next generation, data and technology-driven platform for the industry."
Baysal's appointment comes during a period of sustained growth for FastPay during which it has taken a leadership position as a premier provider of financial services to the digital media industry. In the past year alone, FastPay has expanded into multiple market segments – all addressing long payment cycles and its complicated, inefficient payments workflow. FastPay's financial solutions and debt products have enabled clients to expand operations, finance multi-million dollar acquisitions with favorable terms, and effectively take advantage of new opportunities within their target markets.
About FastPay
Founded in 2009, with offices in Los Angeles and New York, FastPay provides liquidity and financial workflow solutions to the global media industry. Since inception, FastPay has originated over $350 million in loans across thousands of publishers, networks, exchanges, DSPs, SSPs, agencies and app developers. Learn more at: http://www.gofastpay.com.