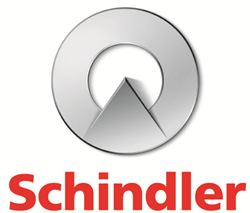 Morristown, NJ (PRWEB) August 07, 2014
Carrying a total prize fund of US$150,000, the GSA enables students from around the world to share their ideas for creating open and inclusive urban environments, based around the key competition theme of "Mobility." The competition challenge is "Designing the City as a Resource" and the location for which entrants must create their proposals is a real site in Shenzhen, the rapidly expanding commercial and industrial hub next to Hong Kong at the mouth of the Pearl River Delta in China's Guangzhou province.
For the Global Schindler Award, the Schindler Group, in collaboration with Prof. Kees Christiaanse, Chair of Architecture and Urban Design at ETH Zurich, invites final year Bachelor students, Master students, and their international equivalents in the fields of architecture, landscape architecture, urban design and planning to participate in a single-stage architectural design and planning competition. Students must work under the supervision of a faculty member and may compete either in teams or individually.
A Unique Opportunity for Young Architects
The GSA is an excellent opportunity for young architects to have their designs judged by an international jury of renowned experts from a diverse range of fields. Judges for the GSA 2015 include: Prof. Phillip Rode of LSE Cities, Prof. Kongjian Yu of Turenscape, Prof. Farshid Moussavi of Harvard University, Mr. Yan Meng, of Urbanus, Mr. Jackie Han, president of Schindler Elevator, China and more.
The GSA also gives students a chance to confront some of the most important challenges shared by societies around the world: from the provision of public space and environmental issues to the better integration of economic and political concerns with the built environment.
The GSA will conclude with an award ceremony in Hong Kong in April 2015. All entrants nominated for prizes will be invited to attend, along with their faculty supervisors.
An Inspiring Mix of Ideas to Stimulate Anyone Interested in Urbanism
To complement the independent research carried out by competition participants, the GSA website (http://www.schindleraward.com) will feature interviews with selected jury members and selected articles related to the theme of the competition.
The GSA competition began on August 1, 2014, and the registration deadline is November 15th, 2014. Entries are due on January 31, 2015. For the detailed brief and rules of GSA 2015, plus all other competition materials, go to the GSA website at: http://www.schindleraward.com.