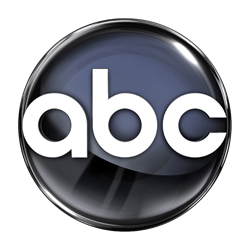 "Our new relationship with Skyview Networks will allow us to invest in premium programming, bolster our sales efforts and help us continue to lead the industry in new ways to reach our loyal audience of listeners each week."
Phoenix, AZ (PRWEB) August 07, 2014
Skyview Networks today announced it will become the exclusive broadcast radio National Sales Solution for ABC Radio, the dominant leader in radio entertainment and news. Skyview Networks also will support ABC Radio's technical operations, distribution and national sales effort.
Skyview will serve as the exclusive radio broadcast sales representative for ABC Lifestyle & Entertainment Radio and ABC News Radio. The partnership will provide the tools to deepen affiliate relationships, provide reliable broadcast quality, and enhance sales opportunities through a key media mix.
President of Skyview Networks, Ken Thiele stated, "We are proud to partner with the highest quality audio content provider in the nation. This partnership marries innovation, creativity and quality—together we will deliver new solutions that will elevate the experience for listeners, radio stations and advertisers."
"Our new relationship with Skyview Networks will allow us to invest in premium programming, bolster our sales efforts and help us continue to lead the industry in new ways to reach our loyal audience of listeners each week," said Vice President and General Manager of ABC News Radio, Steve Jones.
Skyview Networks has long been the professional play-by-play national advertising solution. Now, with ABC Radio, Skyview Networks expands advertiser offerings to deliver additional audiences through ABC Lifestyle & Entertainment Radio, ABC News Radio, ABC Air Power and ABC Digital Radio.
"We are thrilled to partner with America's favorite radio brand ABC. The quality radio broadcasts in both Lifestyle and Entertainment as well as their leadership in News journalism make for outstanding national network radio. Skyview is deeply proud of our partnership and we look forward to serving our advertising partners," said Jeanne-Marie Condo, Executive Vice President, General Sales Manager for Skyview Networks.
For Skyview Networks, its partnership with ABC Radio will translate into additional broadcast radio and digital opportunities for its advertisers and enhanced network operations.
About ABC Radio
ABC News Radio is America's largest commercial radio news organization, delivering daily newscasts and breaking news coverage to more than 1,800 affiliates nationwide and reaching approximately 77 million people each week. ABC News Radio also produces ABC Sports Radio & ABC Entertainment Radio, along with news, entertainment and sports audio and text content for an array of digital partners. ABC News Radio's digital audio partnership with Slacker Radio, AOL Radio and iHeart Radio provide a combined reach of 60+ million users.
About Skyview Networks
Skyview Networks is a broadcast technology and national sales solutions company that provides services to ABC Radio, professional and collegiate sports organizations and two state news networks. Founded in 1995, Skyview is based in Scottsdale, Arizona and focuses on providing national sales and broadcast network solutions to network news, professional and collegiate sports, and syndicated radio. Skyview's services include satellite distribution, full network automation, affiliate relations, inventory management systems and national audio sales with advertising solutions for radio, television, print, signage and web. For more information, visit skyviewnetworks.com.
Contacts:
Renee Smith
Skyview Networks
480-503-8700 | renee(at)skyviewsat(dot)com
Nicole Enberg
ABC News Radio
212-456-6872 | nicole(dot)enberg(at)abc(dot)com