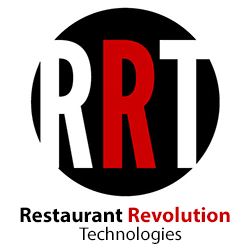 San Diego, California (PRWEB) August 12, 2014
Restaurant Revolution Technologies, Inc. (RRT) is pleased to report that RRT's takeout order management solutions is offloading more than 40,000 monthly phone calls from The Habit Burger Grill (The Habit) location operations – a number that continues to grow as the popular fast casual burger chain expands nationally. With location staff remaining focused with their in-store customers, the optimization of The Habit's off-premise takeout business has resulted in a five month completely additive revenue boost of over 200%, approximately $1.9 million from January 1 through May 31, 2014.
RRT has published the recent success and findings in a new case study on http://www.rrtusa.com/Case_Studies.html. The case study elaborately describes how RRT's fully integrated order management solution continues to assist The Habit relieve operational and staffing pressures, augment revenue streams, build a better customer experience and streamline business processes.
"All of us at RRT are very pleased and excited about the results and success The Habit continues to experience from our solutions. As we outlined within our case study, our partnership together has been mutually rewarding for both organizations; most notably at the operational level for the many locations of The Habit," said David Schofield, CEO at RRT. "From the beginning, we have been impressed with The Habit's strong commitment to providing high quality food and exceptional service to its customers while optimizing their business processes; in particular their off-premise takeout order business. We remain as enthusiastic as ever to continue to deliver long term value to The Habit restaurant chain and its customers."
The case study further outlines the partnership alliance timeline with RRT and The Habit from its initial pilot program matriculating through to full implementation to all locations in less than a year along with accompanying results. Some of the key milestones highlighted in the case study are:
1) Offloading more than 40,000 monthly phone calls alleviating significant operational pressures, especially during peak hours
2) Over 200%, approximately $1.9 million, additive boost to The Habit's off-premise takeout order revenue via RRT's phone, online and mobile technology and services over a five month period, and
3) The overall improvement to their customer experience and subsequent service accolade distinctions.
To review a free copy of the case study, please visit: http://www.rrtusa.com/Case_Studies.html
About Restaurant Revolution Technologies
Restaurant Revolution Technologies, Inc. (RRT) provides popular restaurant chains nationwide an easy-to-implement solution that enables restaurant operators to offer their takeout customers with a consistently professional and delightful ordering experience where the customer rarely waits on hold, speaks to a friendly and knowledgeable menu expert, and can be confident that the order is accurate. This turnkey, patent-pending takeout order management system provides a very positive ROI by reducing operational costs, while increasing the number of orders and improving profits by leveraging the feature rich call center, online & mobile ordering platforms which are integrated with top POS systems that service a majority of restaurant's nationally. http://www.RRTUSA.com.
About The Habit Burger Grill
The Habit Burger Grill serves char-grilled burgers made from 100% fresh ground beef and also signature sandwiches and fresh, hand-made salads along with tasty sides, shakes and malts. With Charburgers starting at just $2.95, The Habit offers everyday value with great service to go along with great-tasting, high quality food. The Habit opened in 1969 in Santa Barbara, California and through hard work and dedication has grown to over 80 locations throughout California, Arizona and Utah. http://www.HabitBurger.com.