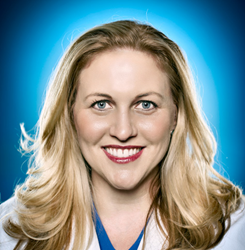 Helping people with their vein concerns is what we do, and I can't wait for people to have 'Tea with the MD'! - Dr. Nisha Bunke
La Jolla, CA (PRWEB) August 11, 2014
Seeking to provide a casual environment, La Jolla Vein Care center will conduct monthly Tea with the MD sessions where tea and a light lunch will accompany an informative discussion about varicose veins, what causes them, what new treatments are available and more. These free meetings are held in the Scripps Hospital Campus Ximed building, located at 9850 Genesee Avenue, Suite #410, La Jolla, CA 92037.
The first seminar, organized by Dr. Bunke, kicked off August 11th and was titled 'Everything You've Ever Wanted to Know About Varicose Veins' and served as an opportunity for a few patients to ask about all of their vein related questions.
'In the last decade, the field of vein disorders has experienced such exciting growth. We have treatments that are more effective and easier to go through than ever before. But, many people fear the old-fashioned vein-stripping surgery and are too intimidated to seek the help that they need. We created our 'Tea with the MD' seminars for people to learn about varicose veins, how they affect people, and what treatments are available in a small, personal, highly interactive and casual environment' explains Dr. Bunke.
Each of these meetings feature live communication with a doctor as well as a light lunch and tea service to further the laid-back and personal atmosphere.
For those who are interested, more information can be found by calling 858-550-0330 where they can RSVP and secure a reservation. For a vein screening, contact La Jolla Vein Care at http://www.lajollaveincare.com today!