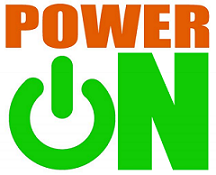 "I'm kicking off the Power On campaign by donating one of my old computers," Josh Hutcherson.
Los Angeles, CA (PRWEB) August 08, 2014
Today, Straight But Not Narrow (SBNN), The Trevor Project, and human I-T announce an initiative called "Power On" (#PowerOn) to provide LGBTQ youth access to computers and important online resources. From today through "LGBT Spirit Day" on October 17, 2014, the organizations will work to encourage individuals to donate their laptops, tablets and/or smart phones through the Power On campaign to be distributed to LGBTQ resource centers across the US, so that LGBTQ teens can gain instant access to online resources. Technology donated through the campaign will be refurbished by human I-T to provide the latest up-to-date security and open-source technology, and will specifically include resources for LGBTQ youth. More information is available at http://www.human-i-t.org/ally and http://www.thetrevorproject.org/poweron.
SBNN co-founder Heather Wilk explained, "Straight But Not Narrow is always looking for new ways to make a positive impact on the LGBTQ community. The opportunity to donate older unused technology is one great way that our amazing supporters can give back."
According to GLSEN's "Out Online" study, more than half (52%) of LGBTQ youth, who were not out to peers in person, had used the Internet to connect with other LGBTQ people. To reach this vulnerable group of youth, The Trevor Project has operated TrevorSpace.org since 2008, a social network specifically for LGBTQ youth and their straight ally friends. There are currently approximately 100,000 young people who find community through this platform. Through this new partnership, human I-T will refurbish computers donated through the Power On campaign to include resources like TrevorSpace, helping to connect LGBTQ youth in underserved areas to young people who share their experiences.
"At The Trevor Project, we know that connecting to a community can lead to support and friendships, as well as reduce the risk for suicide attempts and other high-risk behaviors," said Abbe Land, Executive Director and CEO of The Trevor Project, "but for young LGBTQ people, it may not be easy to find others like them nearby. That's why we are so excited for this partnership with Straight But Not Narrow and human I-T to ensure underserved LGBTQ youth can access TrevorSpace.org in addition to other life-affirming resources."
James Jack, Co-Founder and CEO of human I-T, shared the same enthusiasm, sharing, "It has been fantastic to tap into the expertise of both SBNN and The Trevor Project to find the best tools and resources such as TrevorSpace.org to include on the computers we refurbish for this initiative."
Thomas Woemer is a member of The Trevor Project's Youth Advisory Council and is responsible for connecting The Trevor Project with SBNN to create the Power On campaign. "For my Trevor Youth Advisory Council project, I wanted to help LGBTQ young people who live in rural communities and low-income neighborhoods connect with other LGBTQ youth and straight allies. None of us should ever feel alone, and it is really exciting to work with Straight But Not Narrow and human I-T to connect us all to safe systems of support."
Josh Hutcherson, Straight But Not Narrow advocate, says "I'm kicking off the Power On campaign by donating one of my old computers, and it's awesome to know that it'll be used to help a young person out there who, before this campaign, wasn't able to get access to information and resources that could really help them. I've always respected the work that The Trevor Project does, and to have an opportunity for Straight But Not Narrow to collaborate with them on a campaign like Power On is exciting."
Those who would like to support the campaign can donate their old laptops, tablets, and smartphones. Please visit human-i-t.org/ally to learn more about Power On and how to donate. Human I-T will collect and refurbish all computers free of charge for our Power On computer initiative.
Straight But Not Narrow:
Founded in 2011, Straight But Not Narrow has quickly become a leading ally organization. With the help of celebrities and other young influencers, SBNN is a 501c3 non-profit charity primarily focused on straight youth & young adults, and strives to positively influence the perception of, and behavior toward, their LGBT peers.
http://www.wearesbnn.com @WeAreSBNN (Twitter)
The Trevor Project:
Founded in 1998 by the creators of the Academy Award®-winning short film TREVOR, The Trevor Project is the leading national organization providing accredited crisis intervention and suicide prevention services to lesbian, gay, bisexual, transgender, and questioning (LGBTQ) young people ages 13-24 on the phone, through text, and IM. A leader and innovator in suicide prevention, The Trevor Project offers the largest safe social networking community for LGBTQ youth, best practice suicide prevention educational trainings, resources for youth and adults, and advocacy initiatives. Learn more at TheTrevorProject.org and follow us at @TrevorProject.
human I-T:
At human­-I­-T our mission is simple; transform unwanted or inoperative technology into operational and educational tools for the millions in need—too many people are getting left behind as the digital age moves forward, and our society suffers. human­-I­-T services individuals, businesses, and corporations by giving them the ability to go beyond recycling to make a difference, all while providing 100% Data Security. It is absolutely crucial that our communities and businesses are donating any unwanted technology so it may be reused by others in need. Learn more at smarthuman.org. Follow us @right2tech.